You can put your shoes under my bed any night.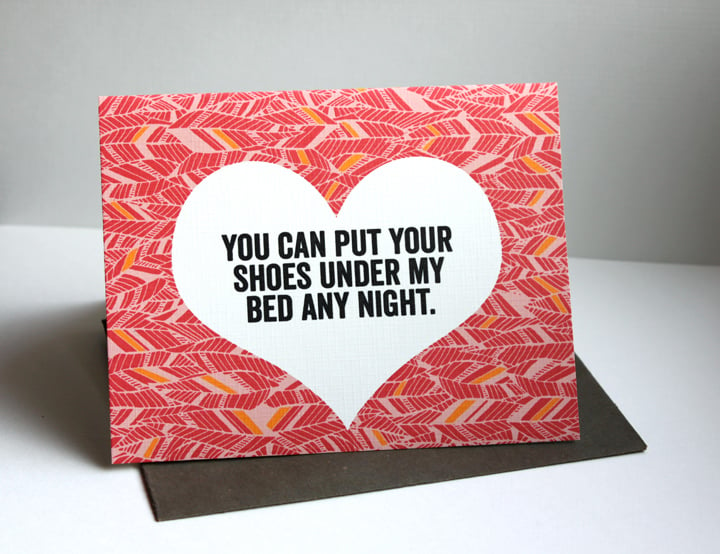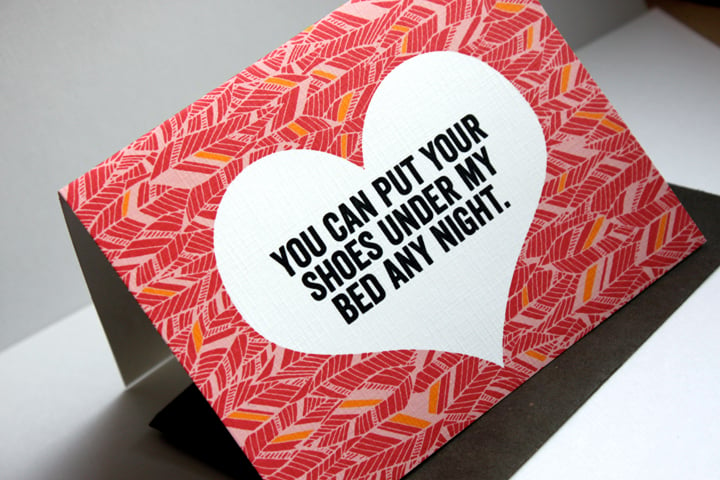 My grandma used to tell Tom Selleck this all the time. I think it comes from an old Johnny Duncan tune, but for all I know grandma came up with it herself. She was a wit bomb if ever there were one!
This card measures 4.25 x 5.5 inches when folded and is printed on white linen finish card stock. It comes with a coordinating 100% recycled paper bag envelope in gray.