Hellmouth Key Fob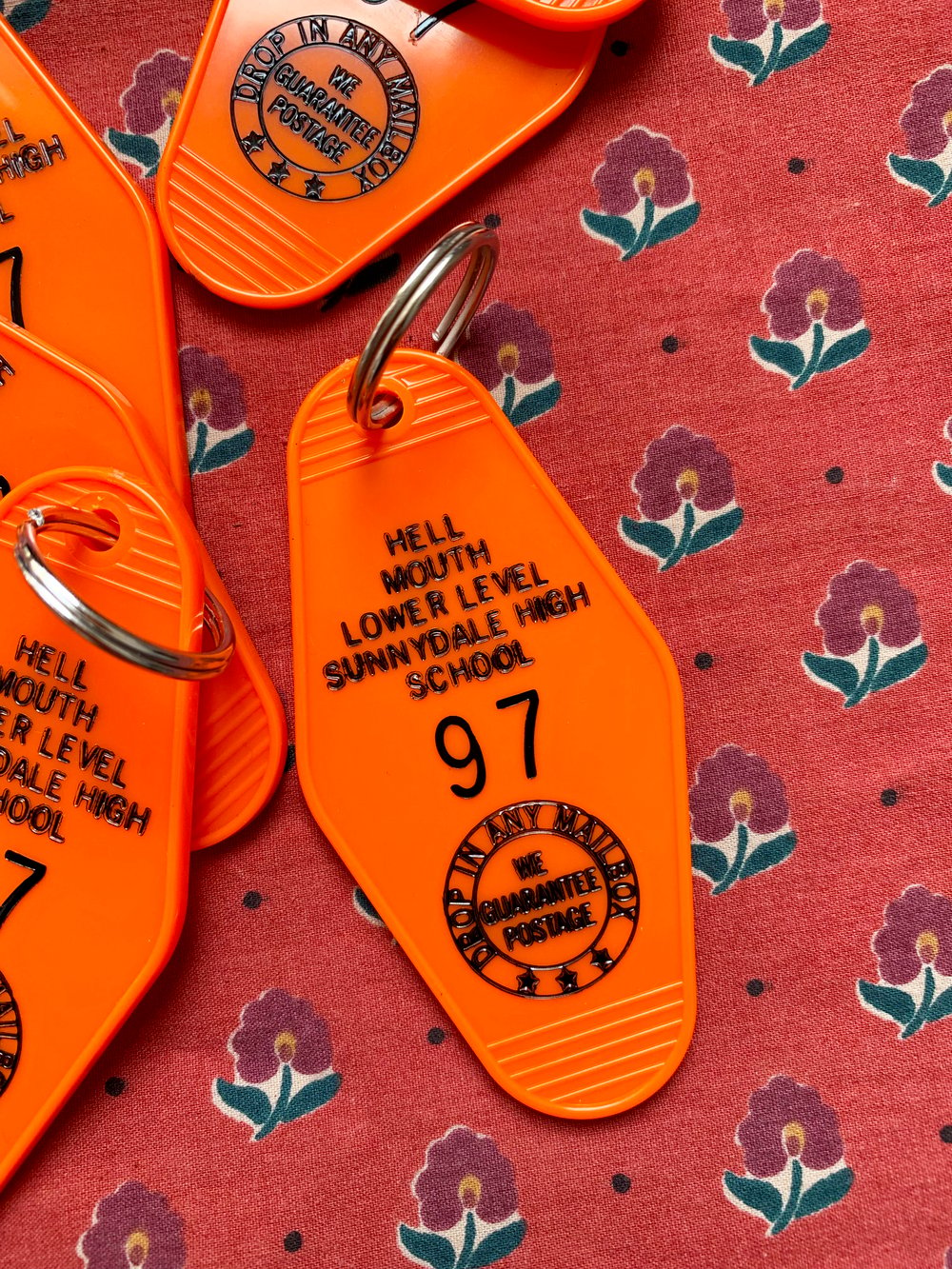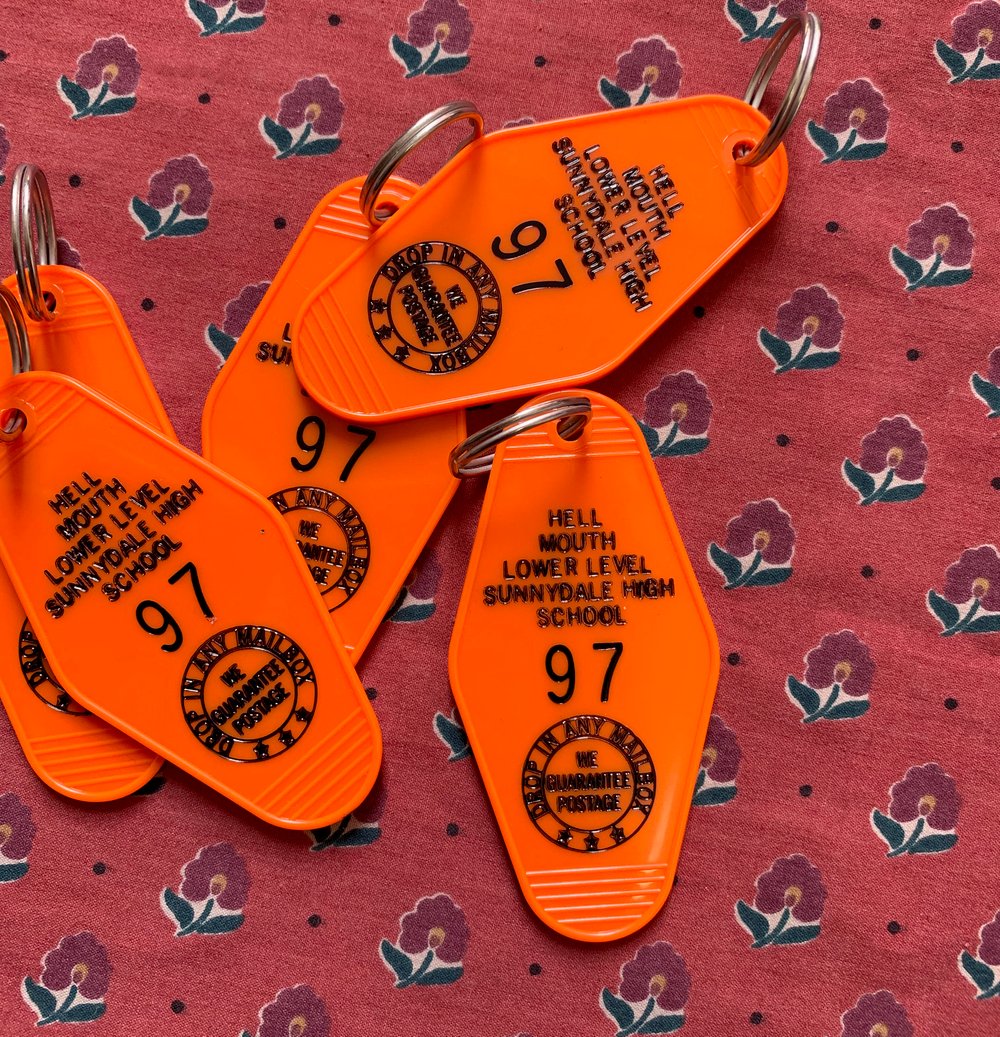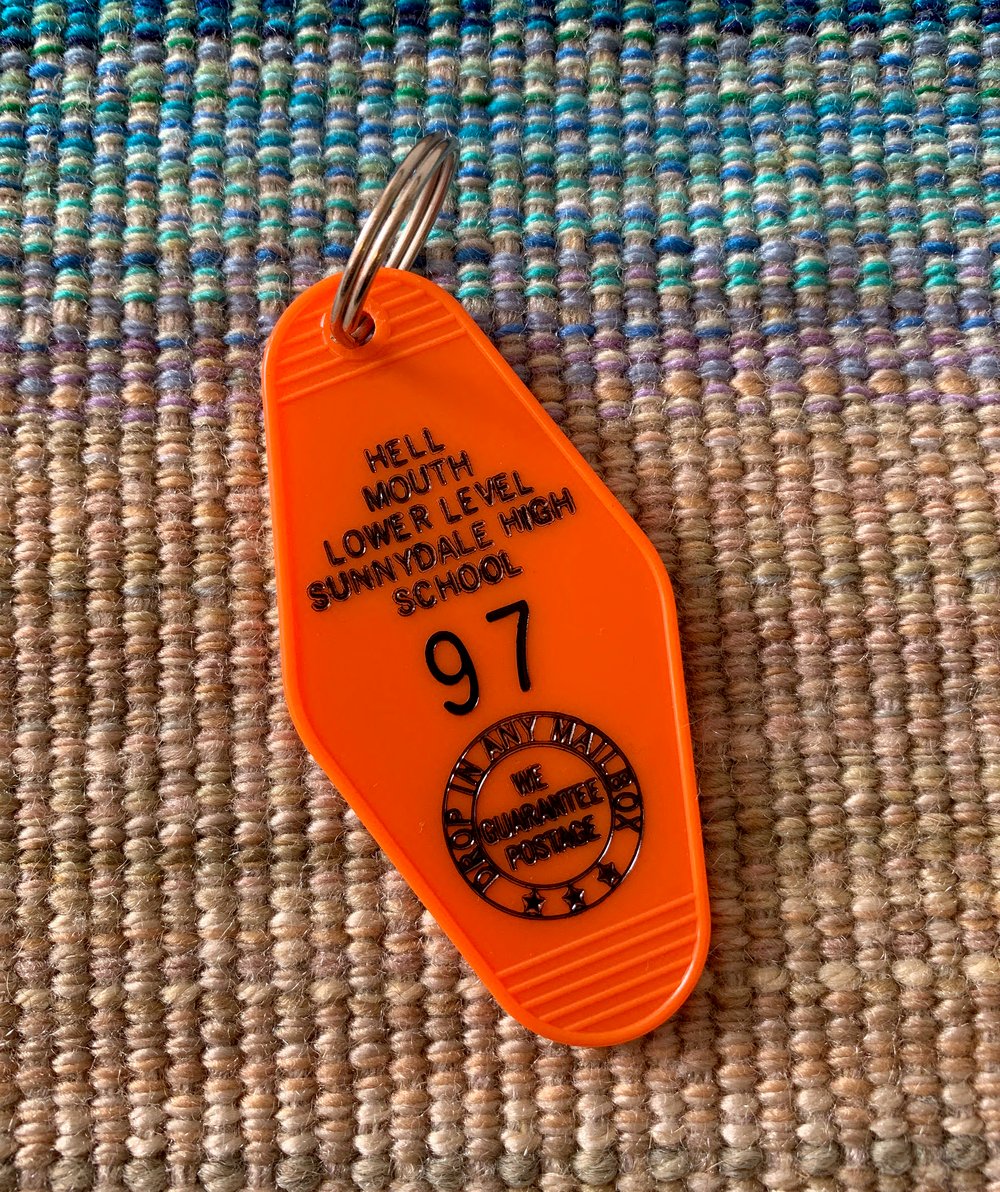 The nice thing about having a key to The Hellmouth is that you could lock the door behind you and walk away at the end of your shift fighting demons and vamps.
Show the world how much you adore Buffy and Co. with your very own Hellmouth keychain!
This key fob is hot stamped in the old-timey hotel-style way, on orange plastic and fitted with a silver tone split ring. It measures 3.5 inches tall.