I Wish You Were A Cat- screen-printed can cooler-mint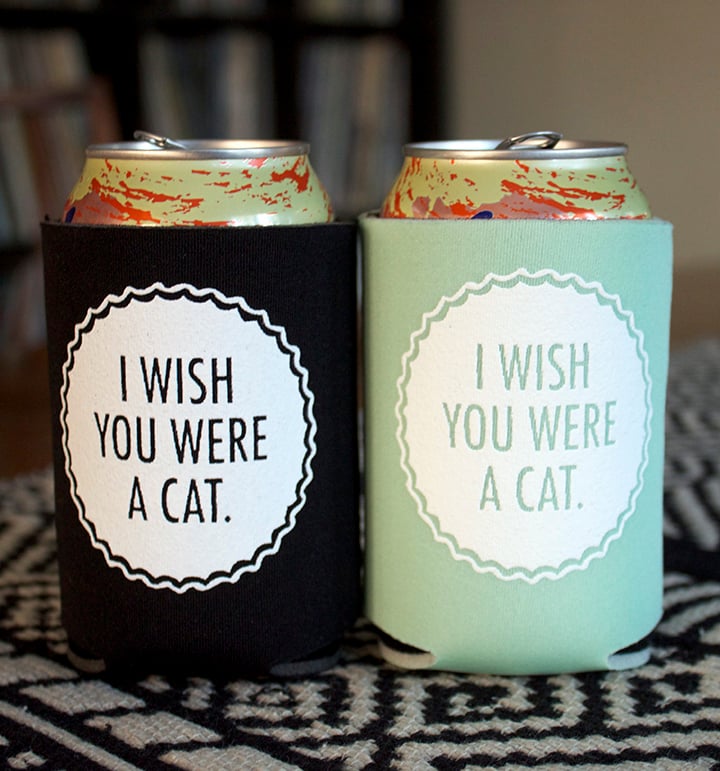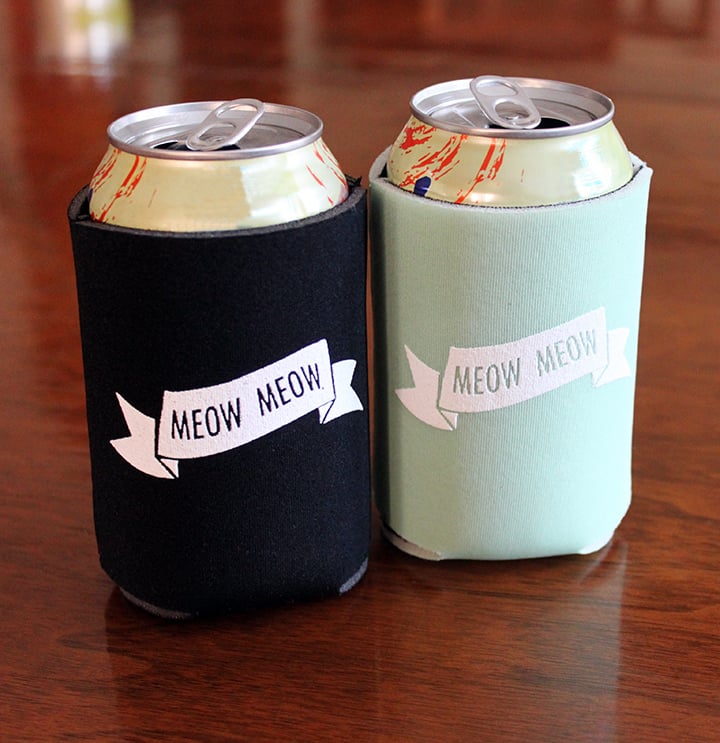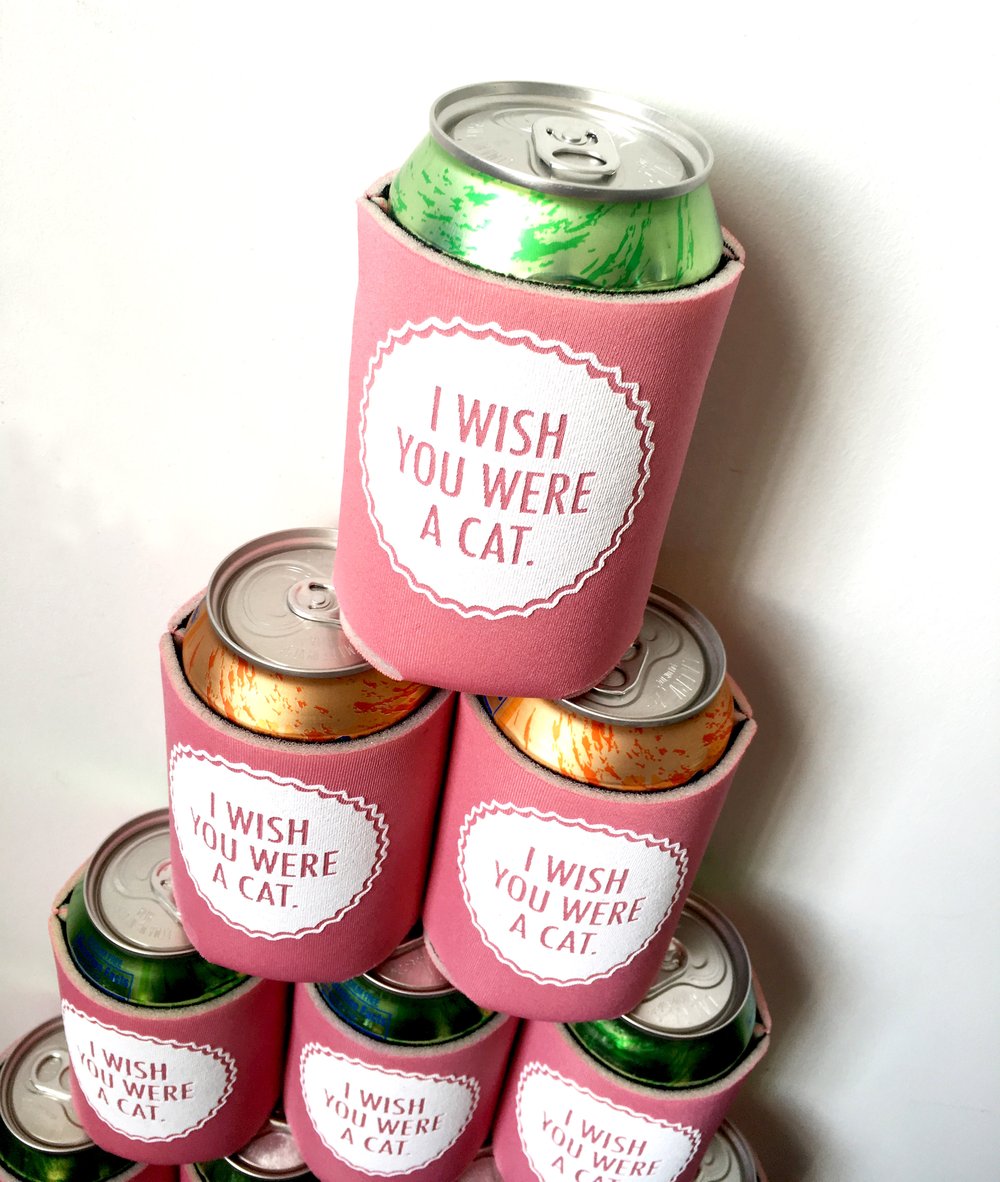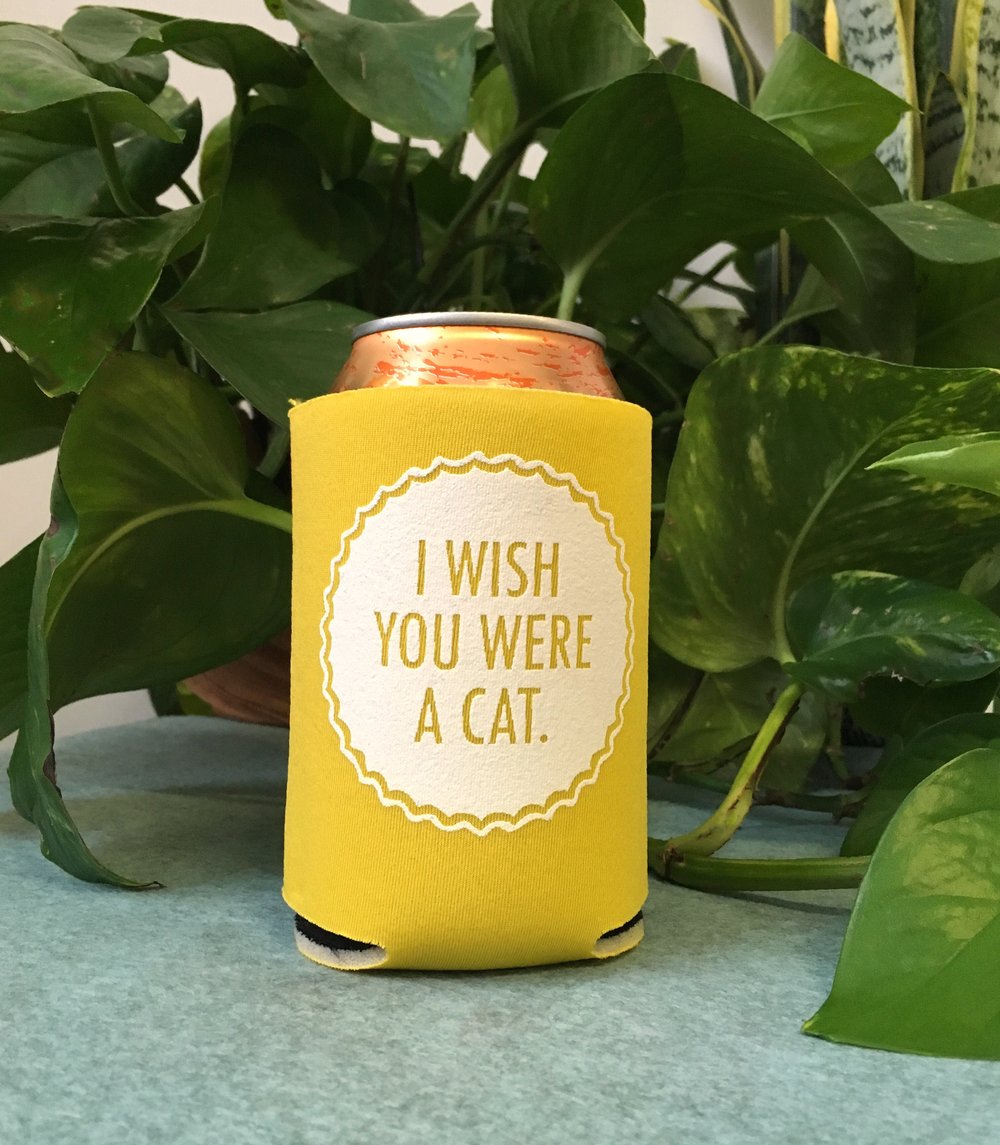 Let you bevvy do the talking for you! This can cooler says "I Wish You Were A Cat" on one side, and "MEOW MEOW" on the reverse. Purrfect.
It's a collapsible foam can or bottle cooler, and it's like, the perfect gift. It's good for all year, or anytime you want a cool beverage. Which is pretty much always! unless you want tea. Then you're barking up the wrong tree reading this listing.