Air Plant Pattern Towel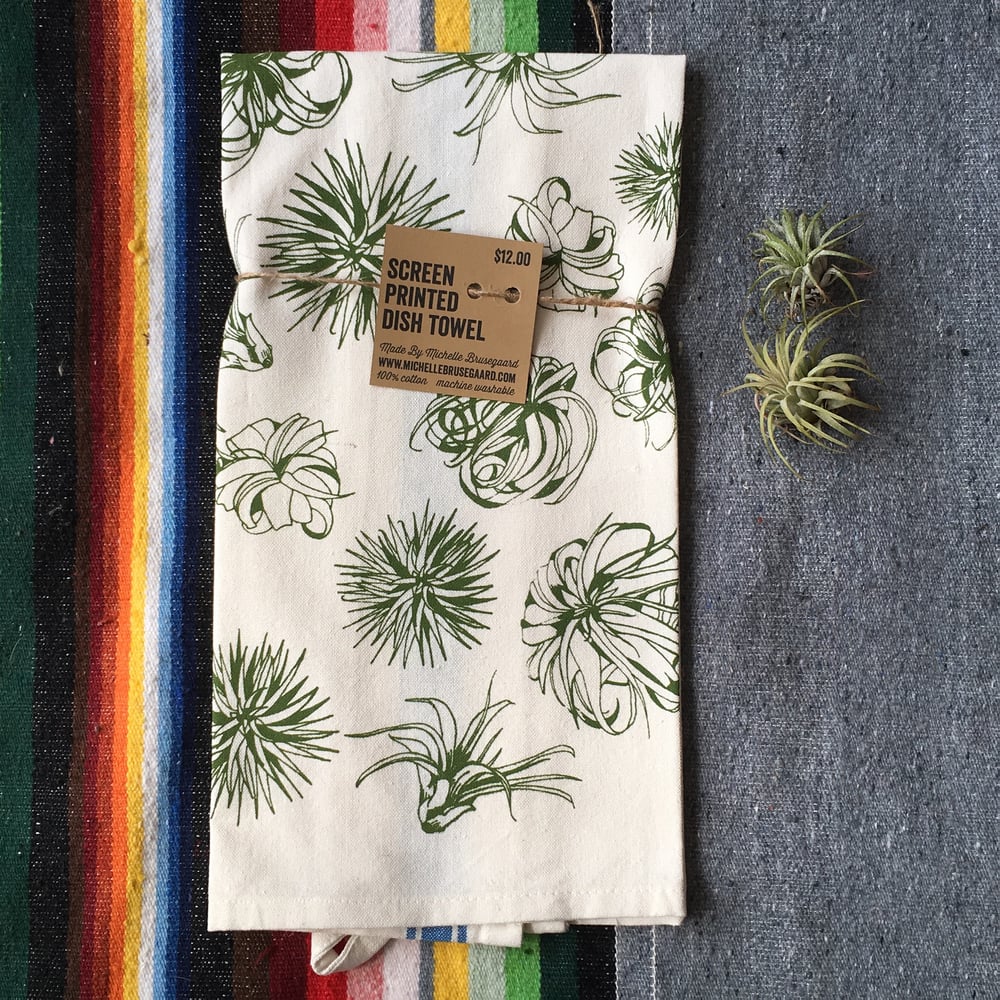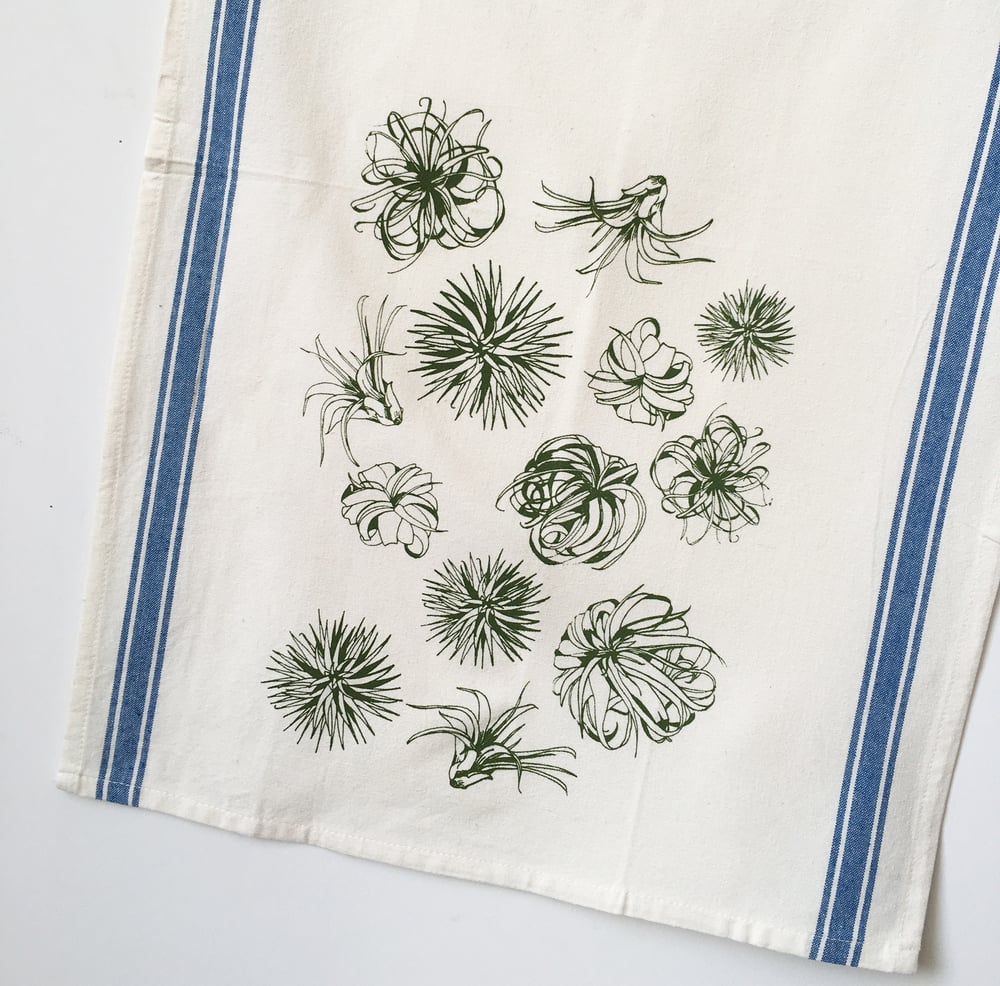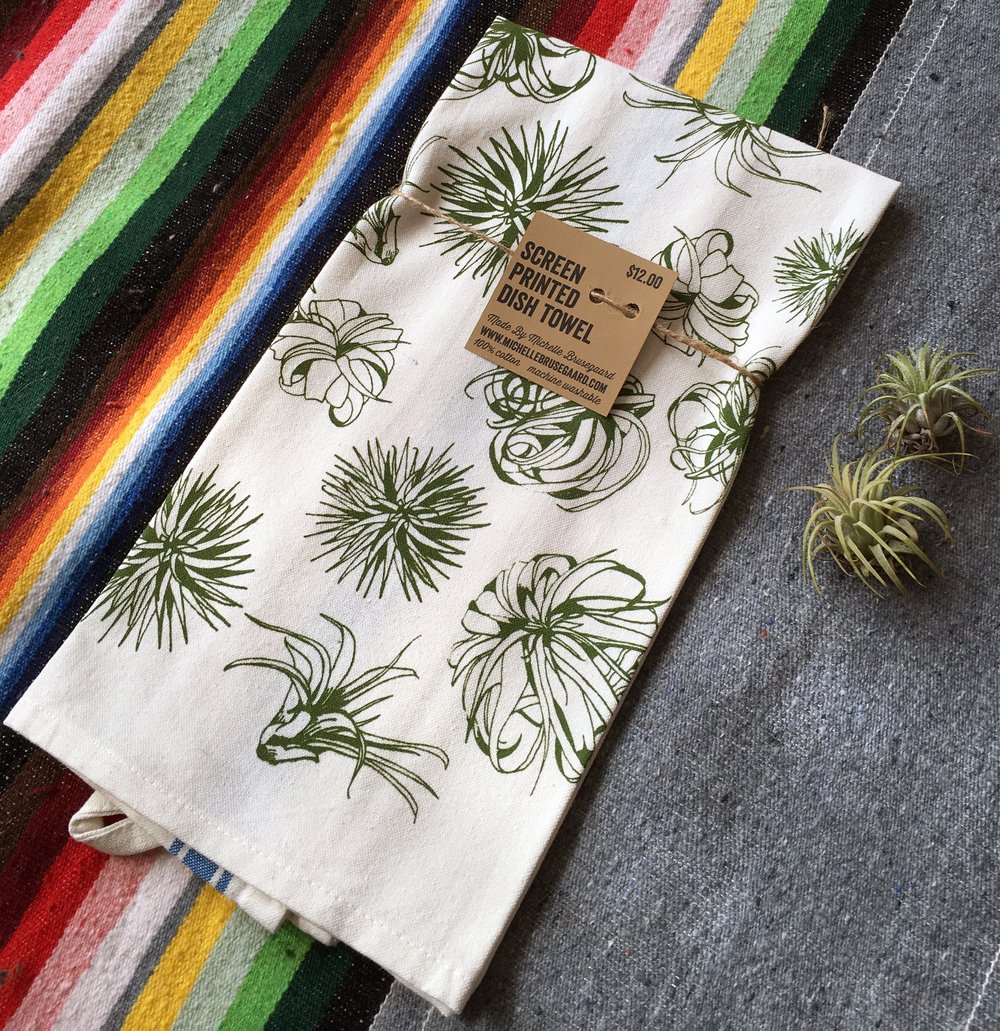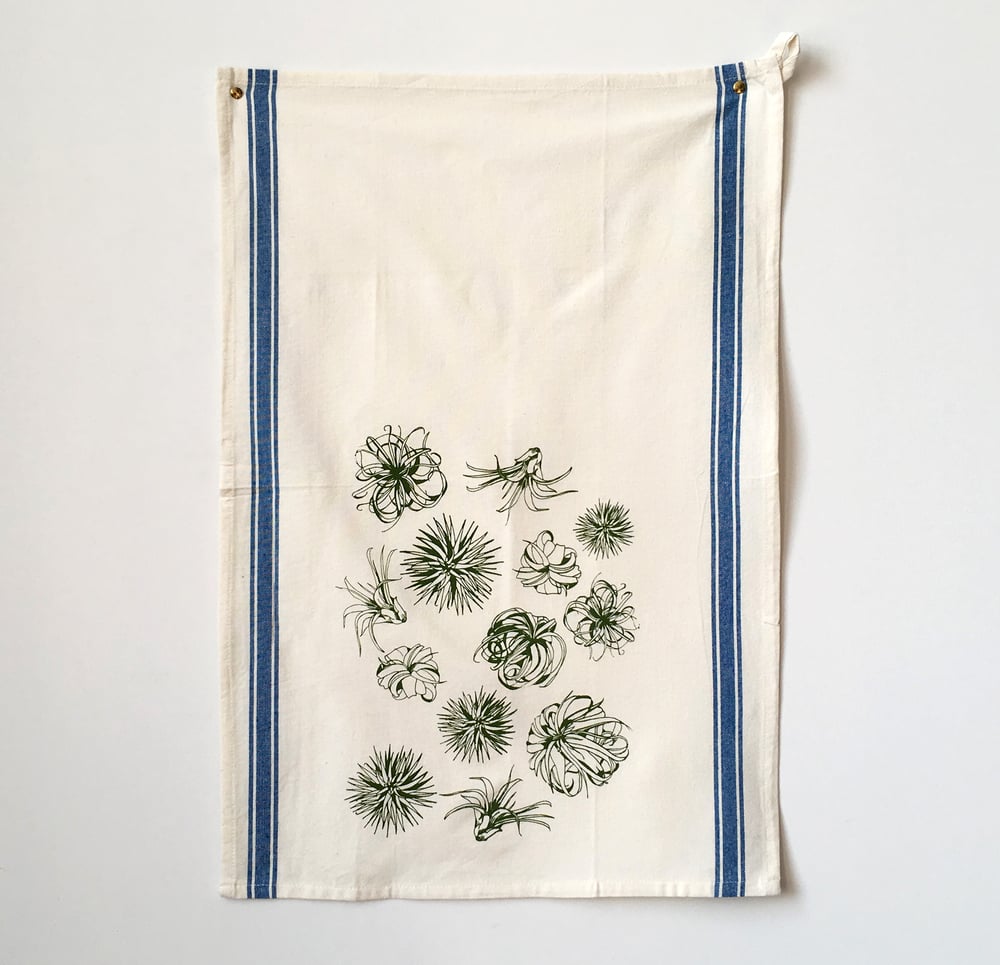 Air plants! I drew 'em and now there they are, emblazoned on a towel!
This white and blue striped 100% heavier weight cotton tea towel measures 18" x 28" and features a handy hanging loop. Screen-printed by me. Deep sage green ink.
The ink is heat set so it's safe to wash over and over and over and over again.