you're a good egg-single folded card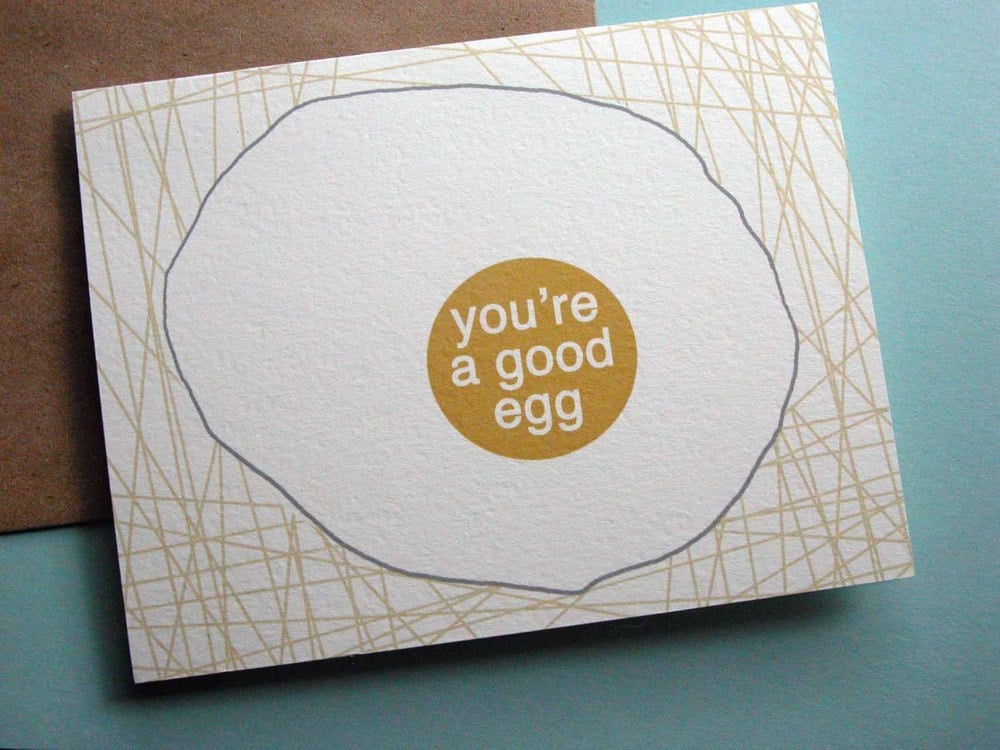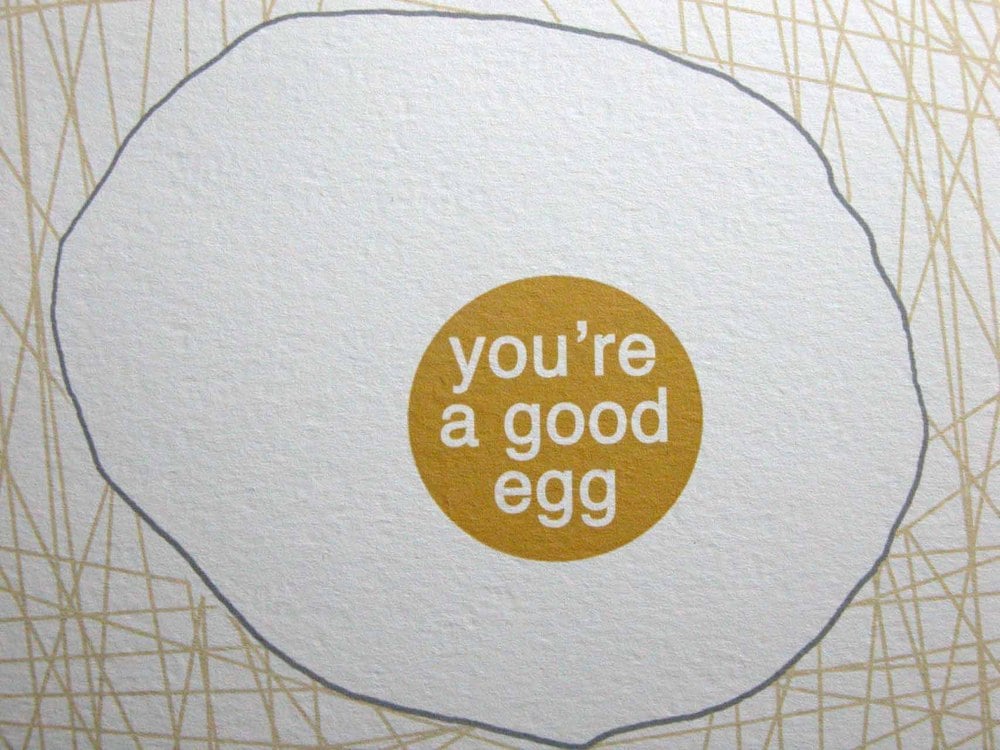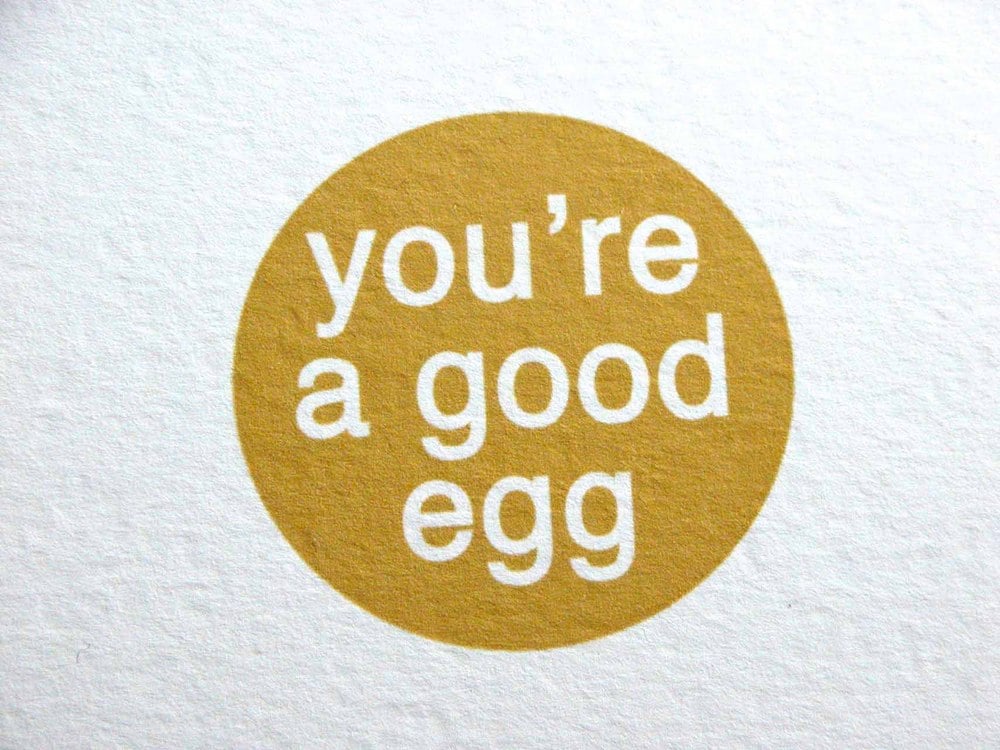 my grandma always used to say "i like her. she's a good egg." or "well sure, but he's still a good egg."
So for me, being a good egg is pretty much the best thing to be ever. In fact, I can't think of a nicer thing to say to someone. So, if you need to let someone know that they're a real, salt-of-the-earth type individual, pick up this card and let it do the talking for you.
It's a folded card that measures about 4.25 x 5.5 inches and is printed on lovely textured white card stock. It comes with a coordinating 4.25 x 5.5 envelope in natural kraft, which is 100% recycled. It's digitally (flat) printed.