Weird Love Buffy Card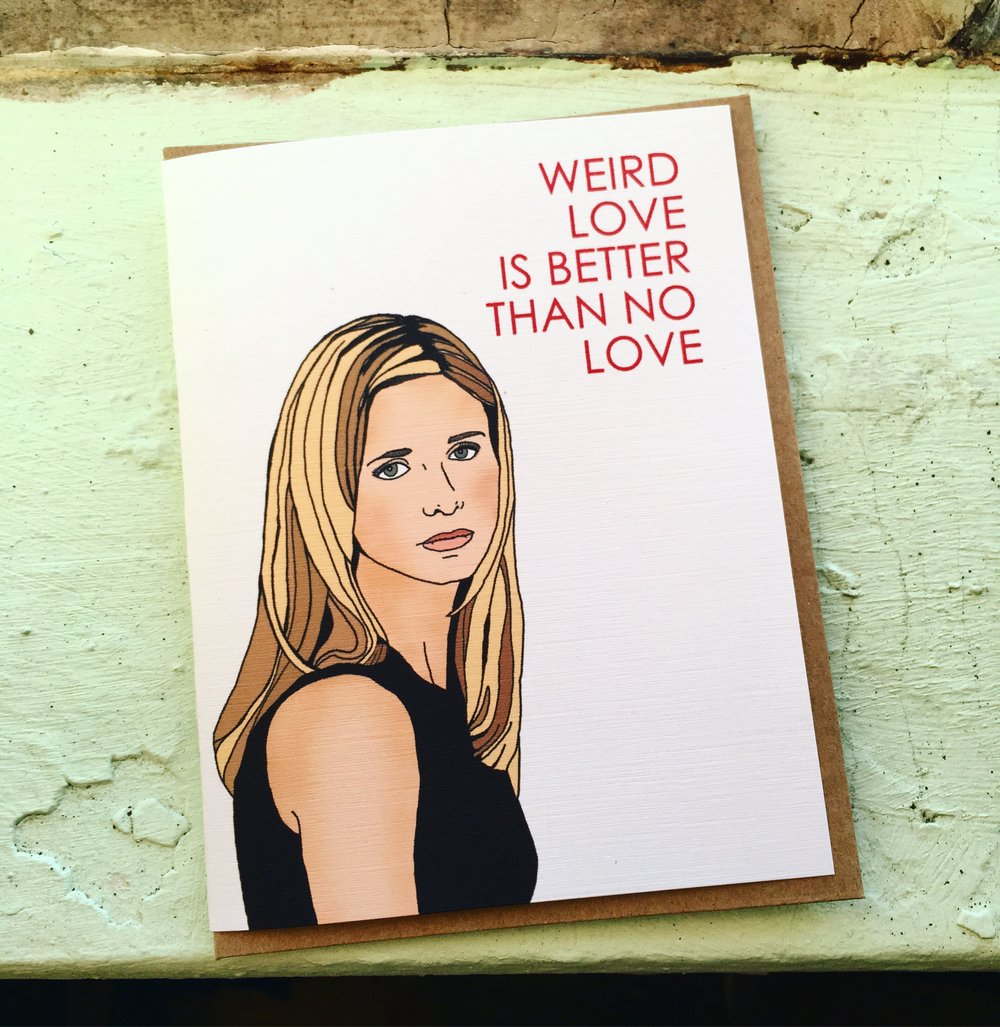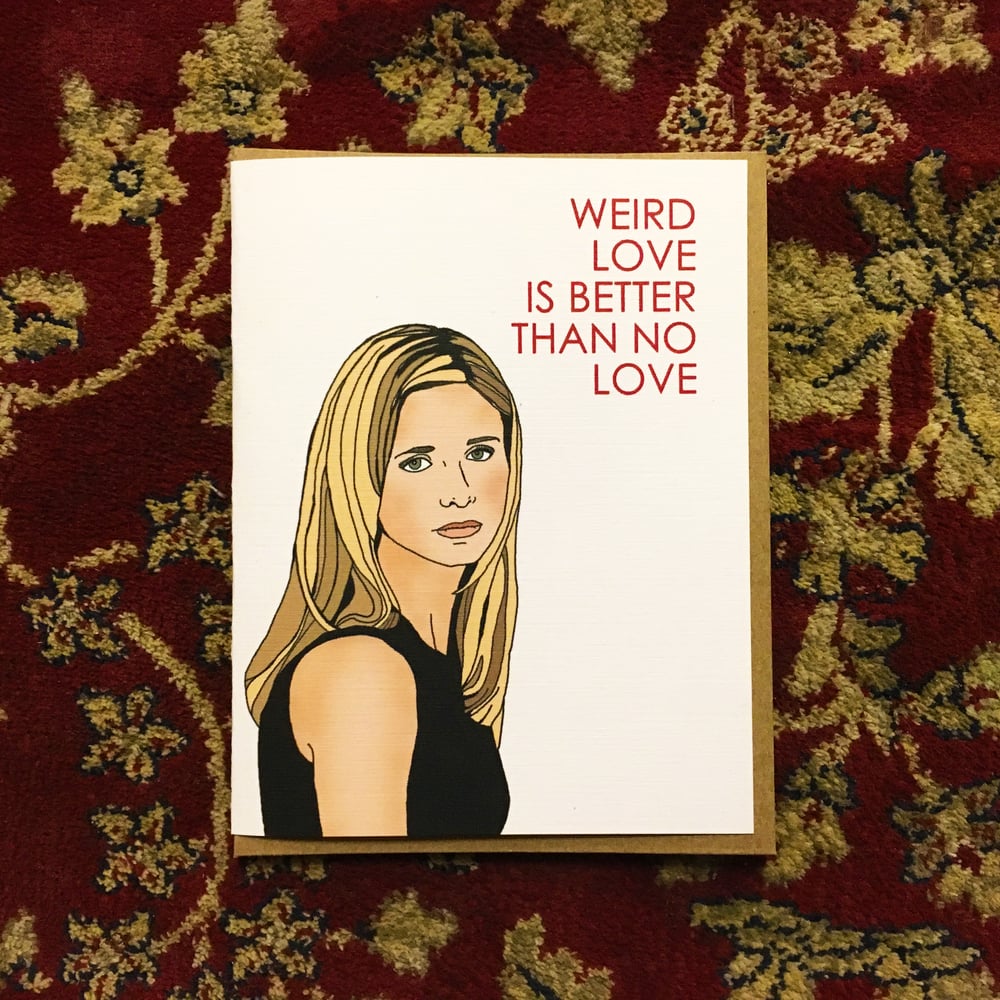 "Weird love is better than no love," said Buffy Summers, who knows what she's talking about. Girl has had some weird love. She actually says this to her sister Dawn (UGH!), but you know, it resonates throughout her life and is beautiful and meaningful, so....CARD!
This card measures 4.25 x 5.5 when folded and comes with a 100% recycled brown bag envelope.