This Must be the Place Bandana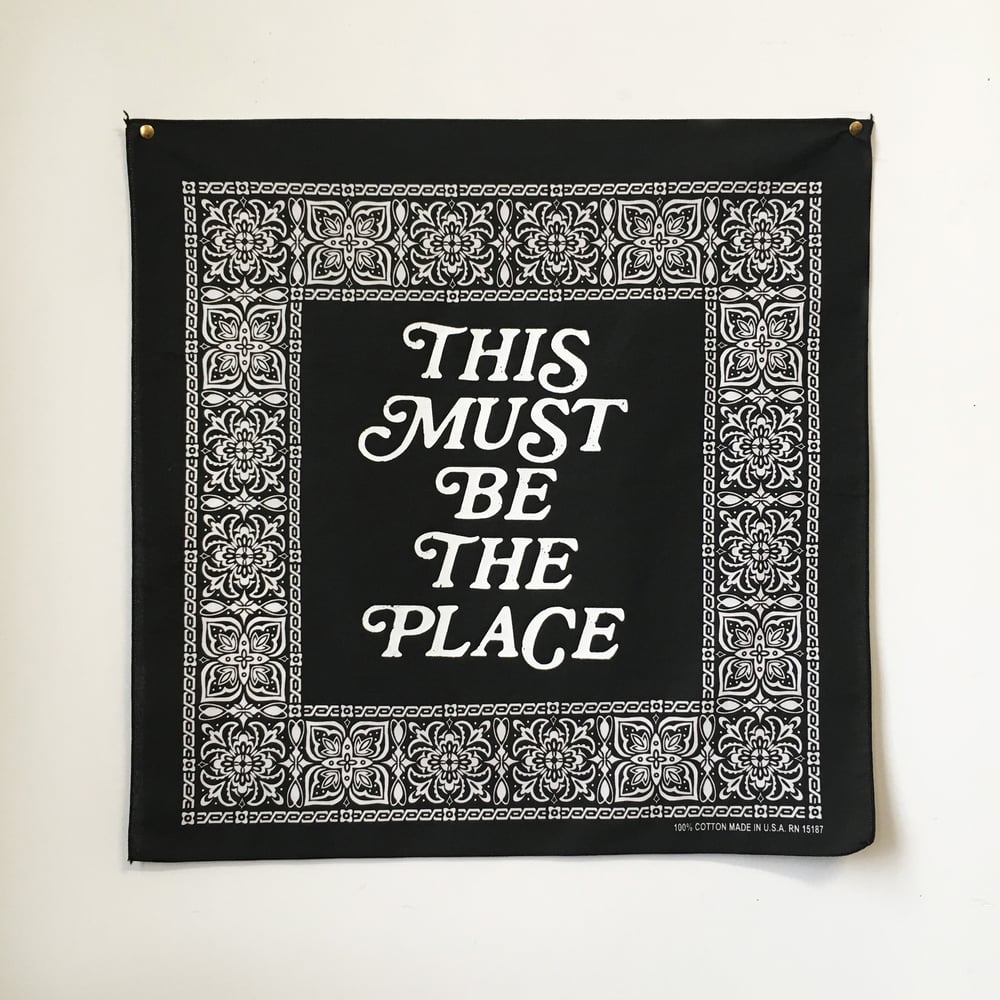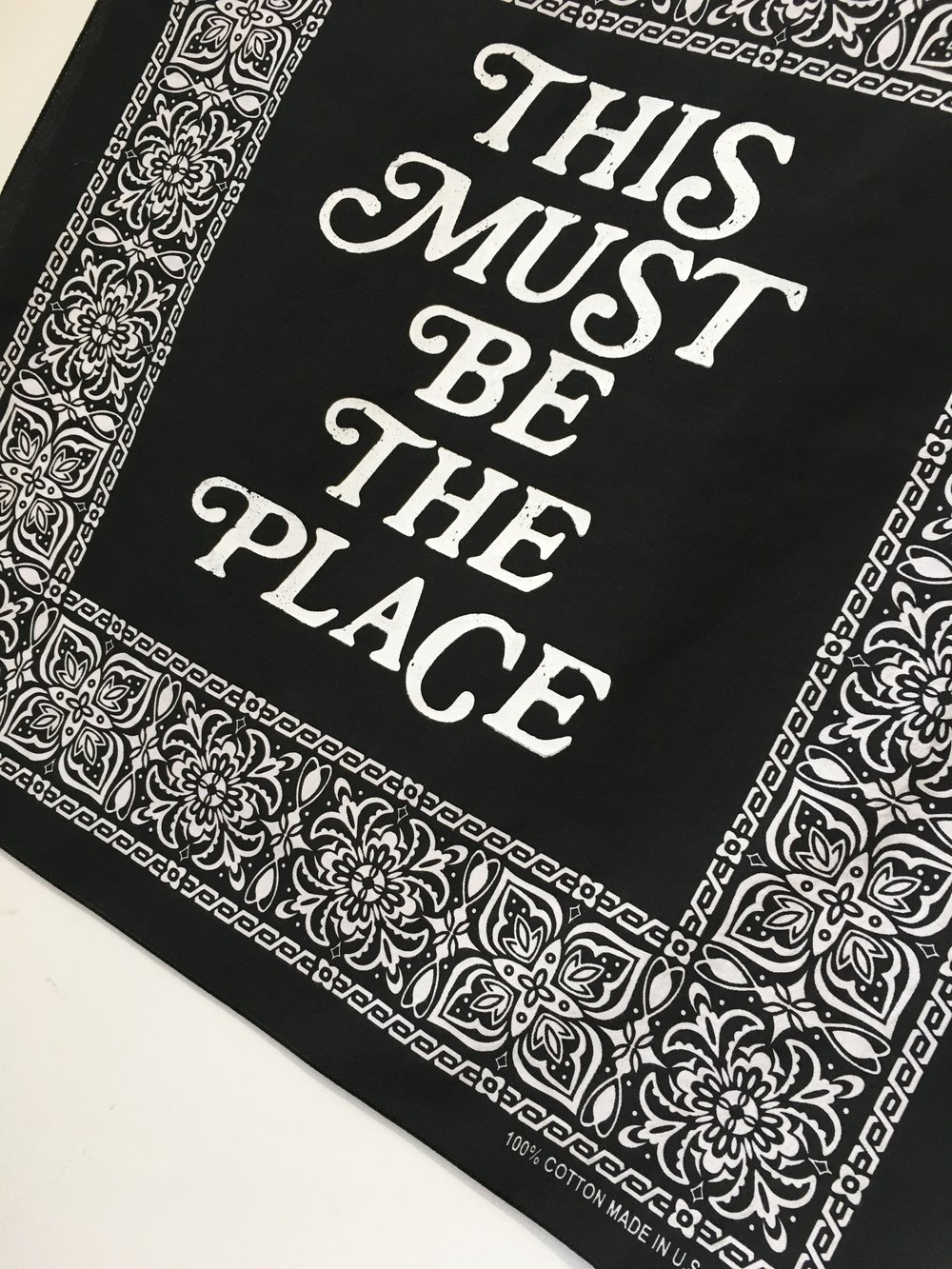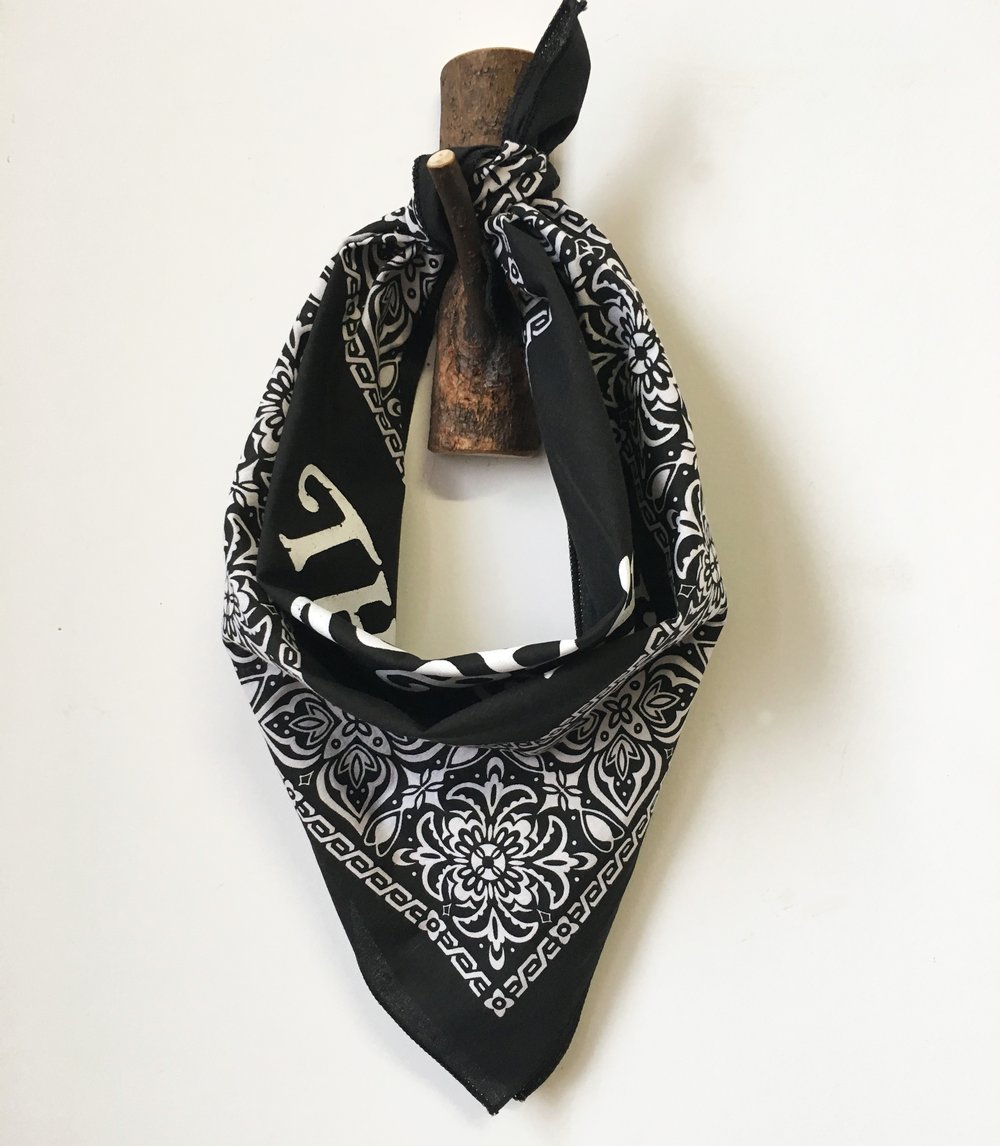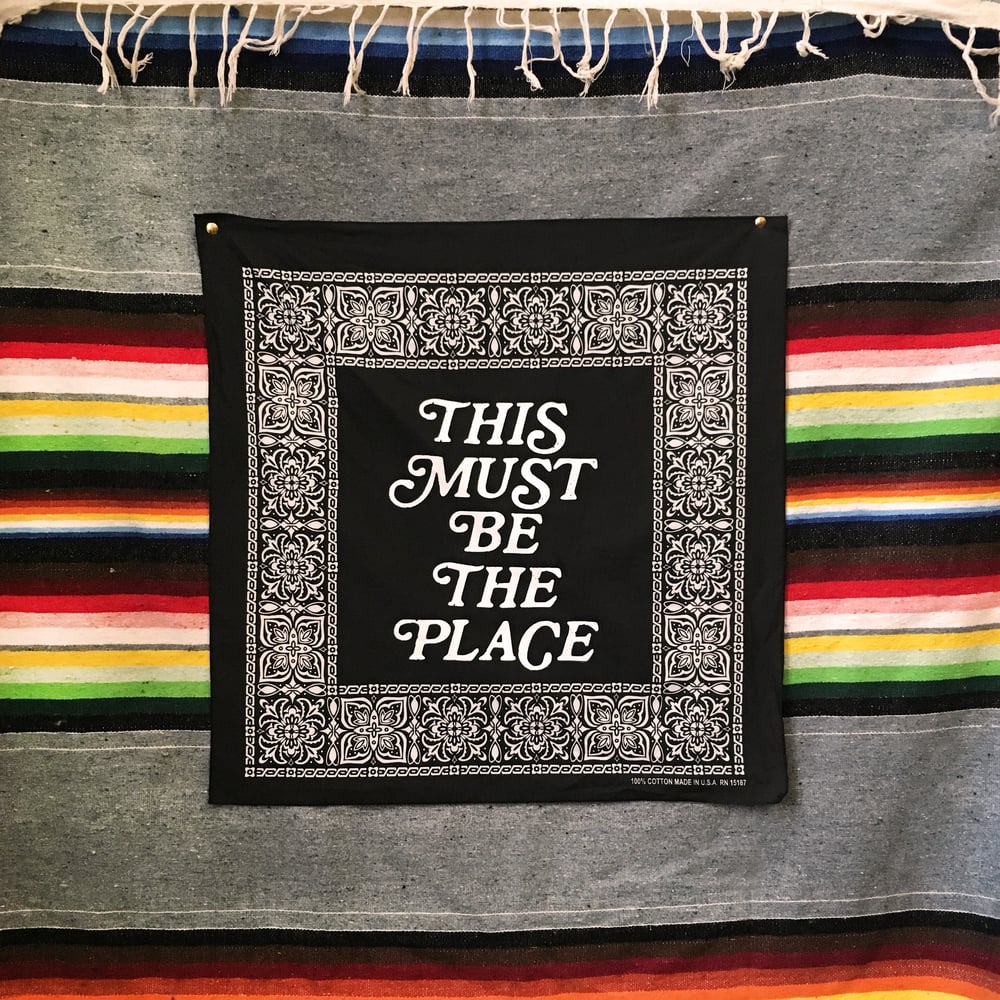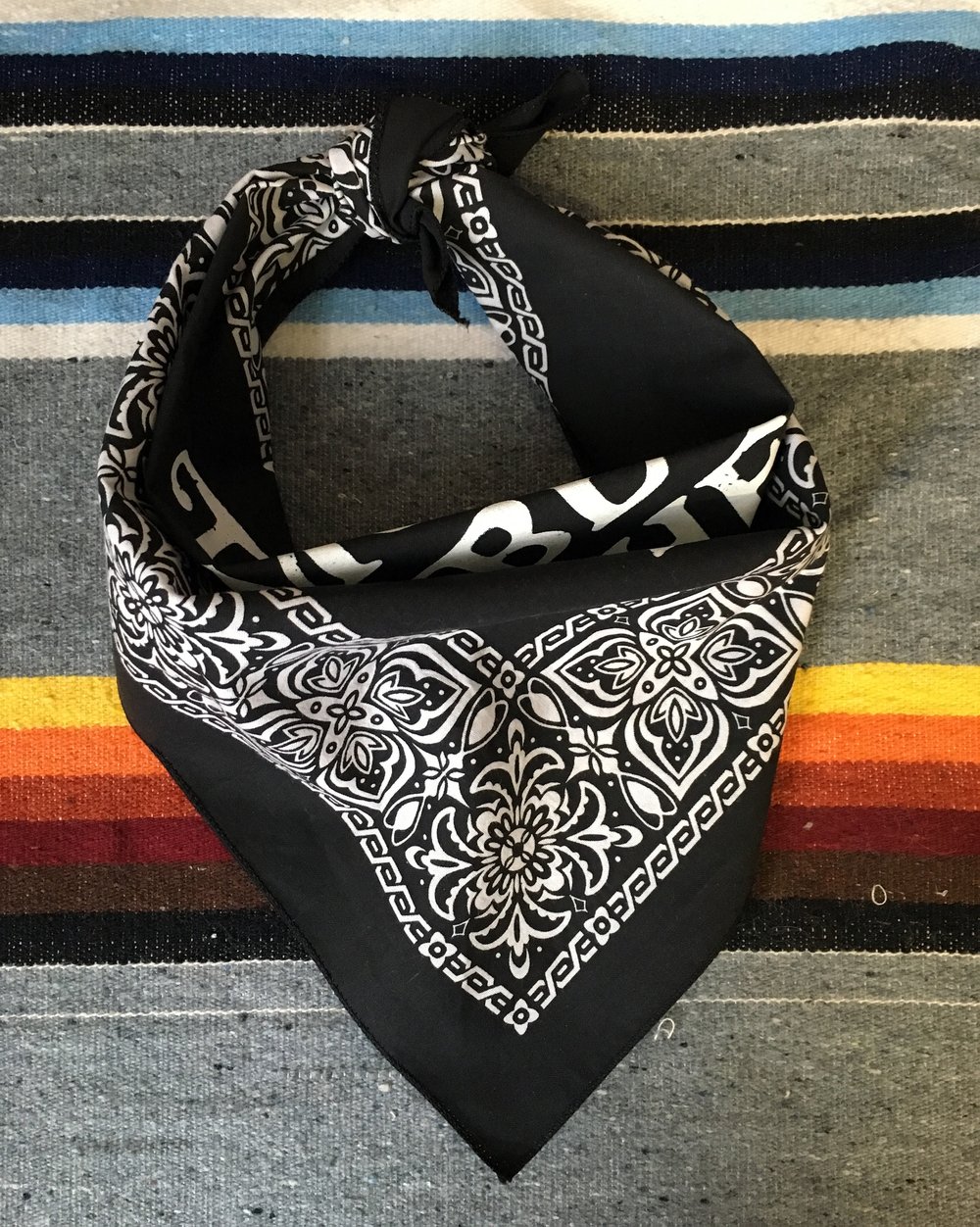 Home - is where I want to be
But I guess I'm already there
-From the Talking Heads' naive melody.
endless options for use such as:
Wrap it round your wrist.
Tie it around your knee like Punky Brewster.
Hang it on your wall.
U B U!
100% cotton
Merrowed edges
Size: 20½" x 20½"
machine wash, hang to dry