The Sun Might Come Out Tomorrow-11 x 14 print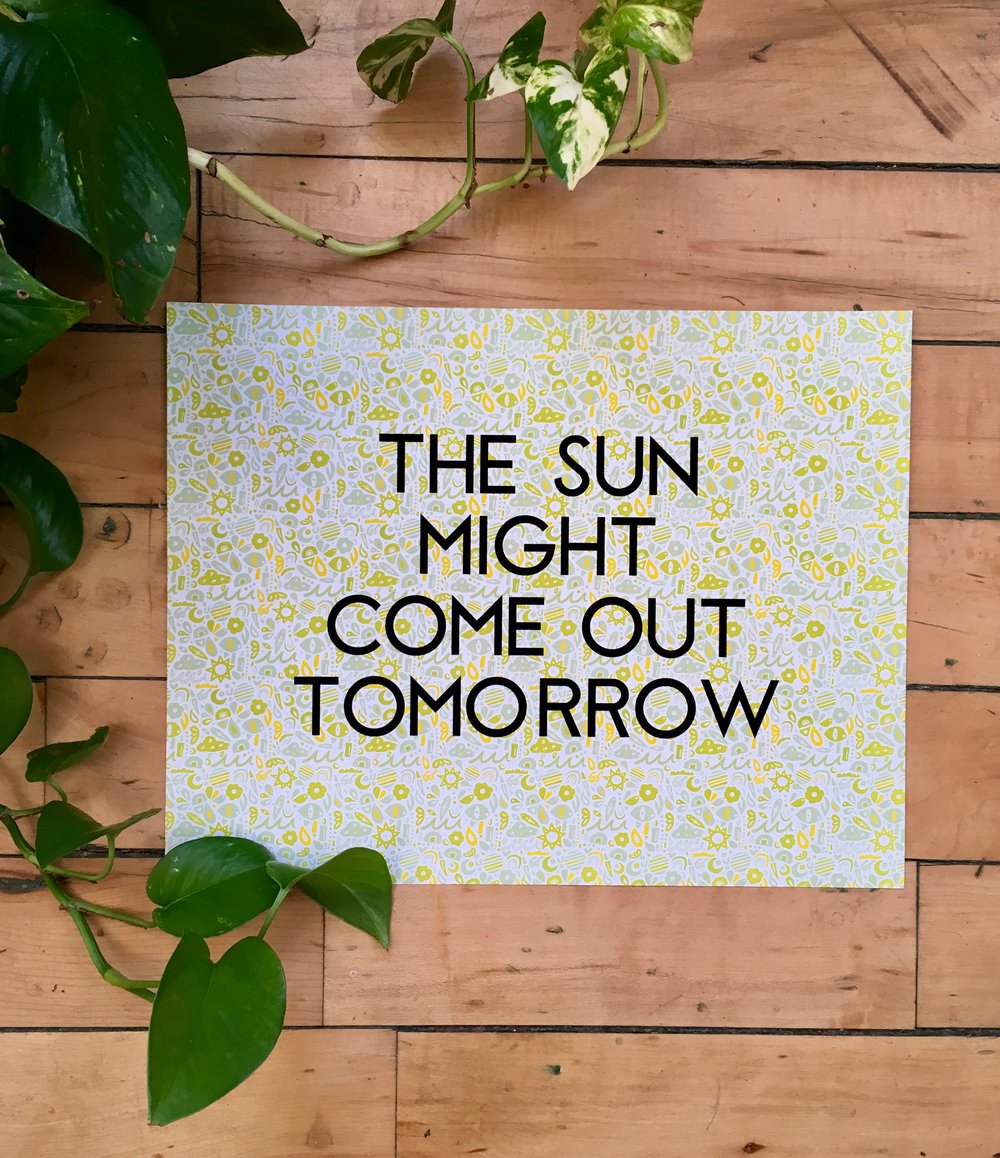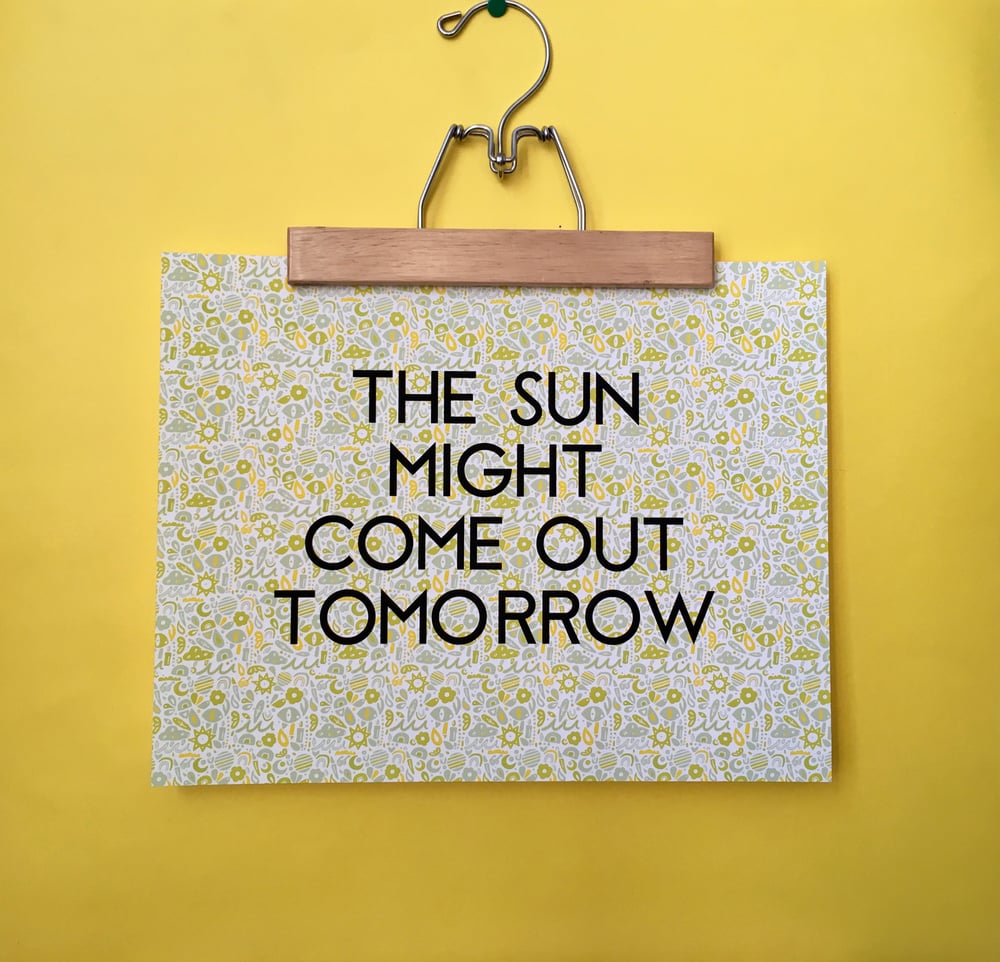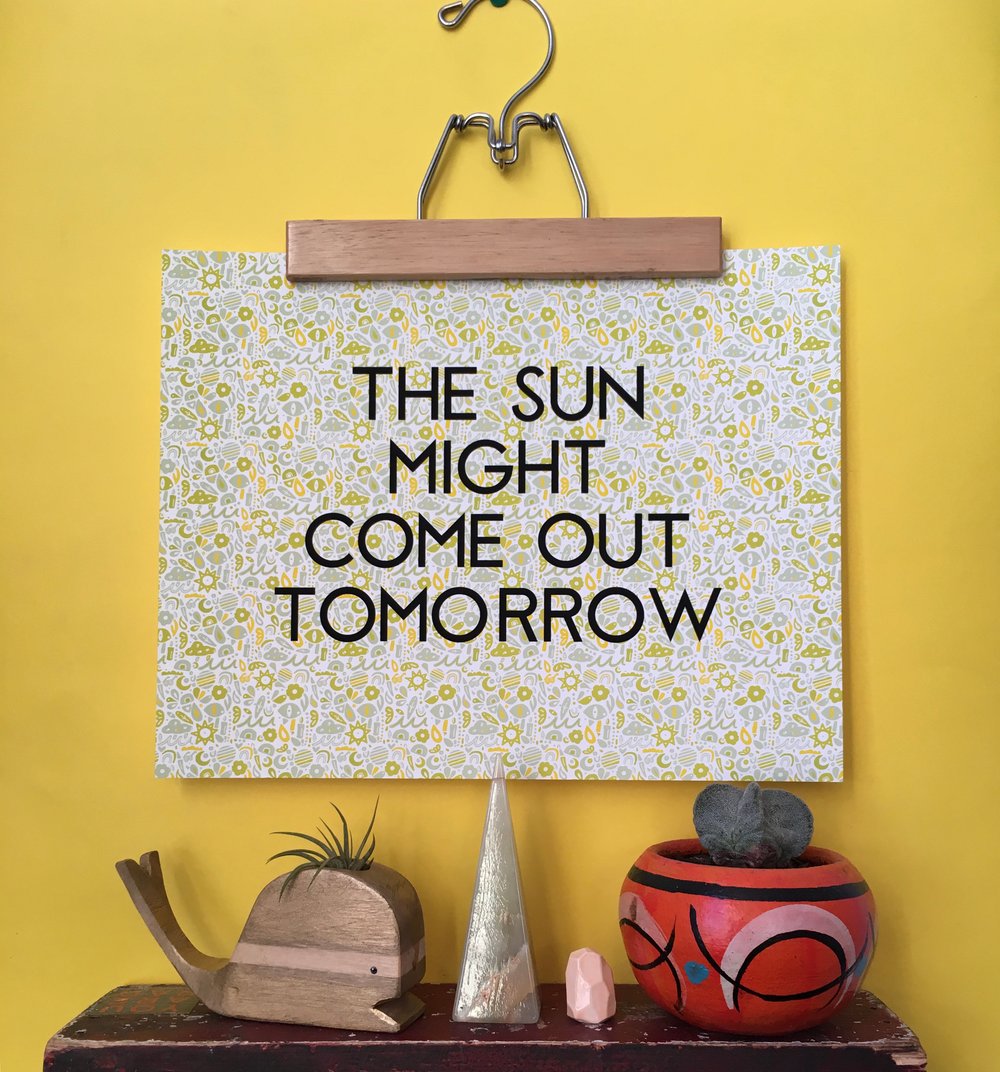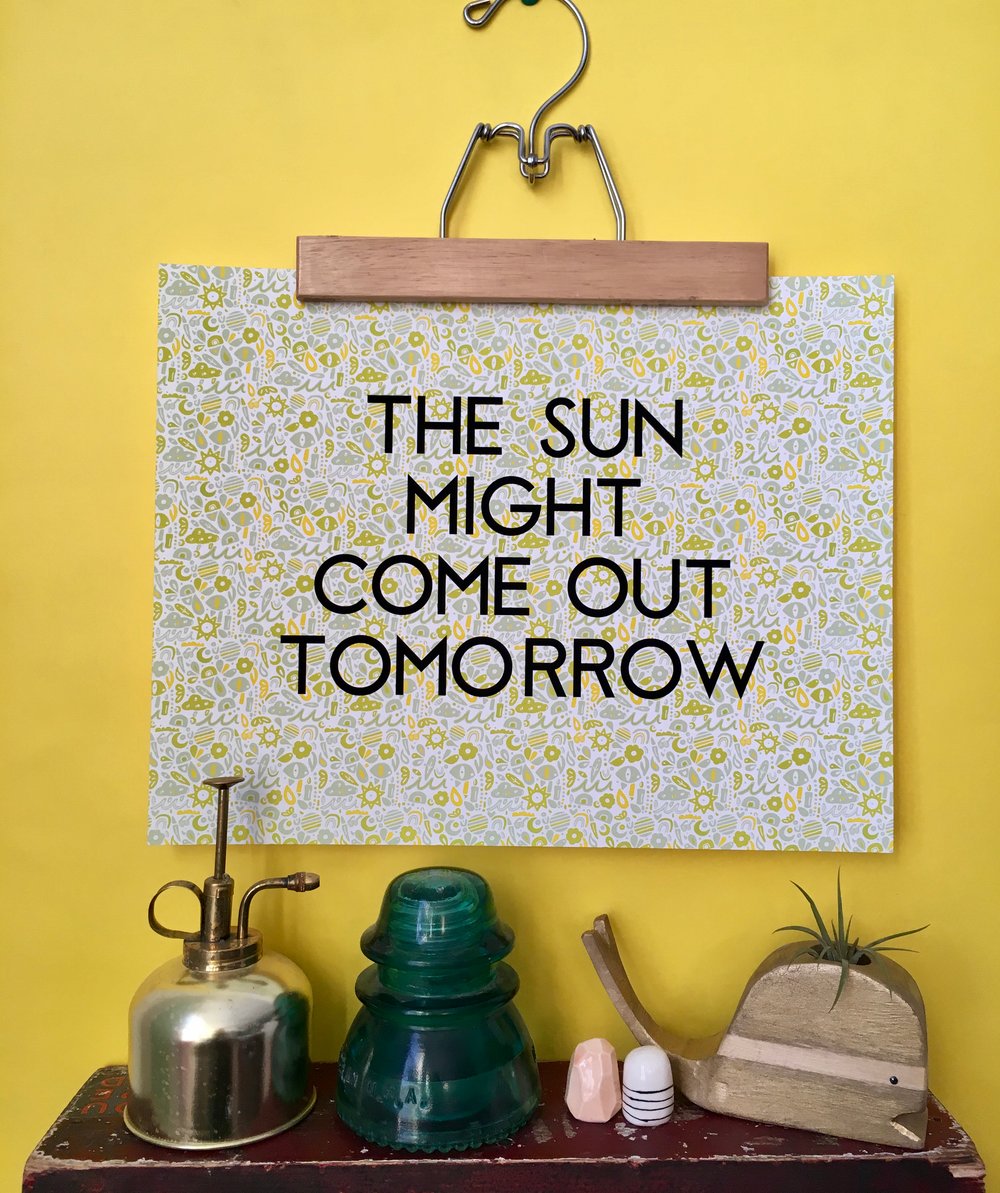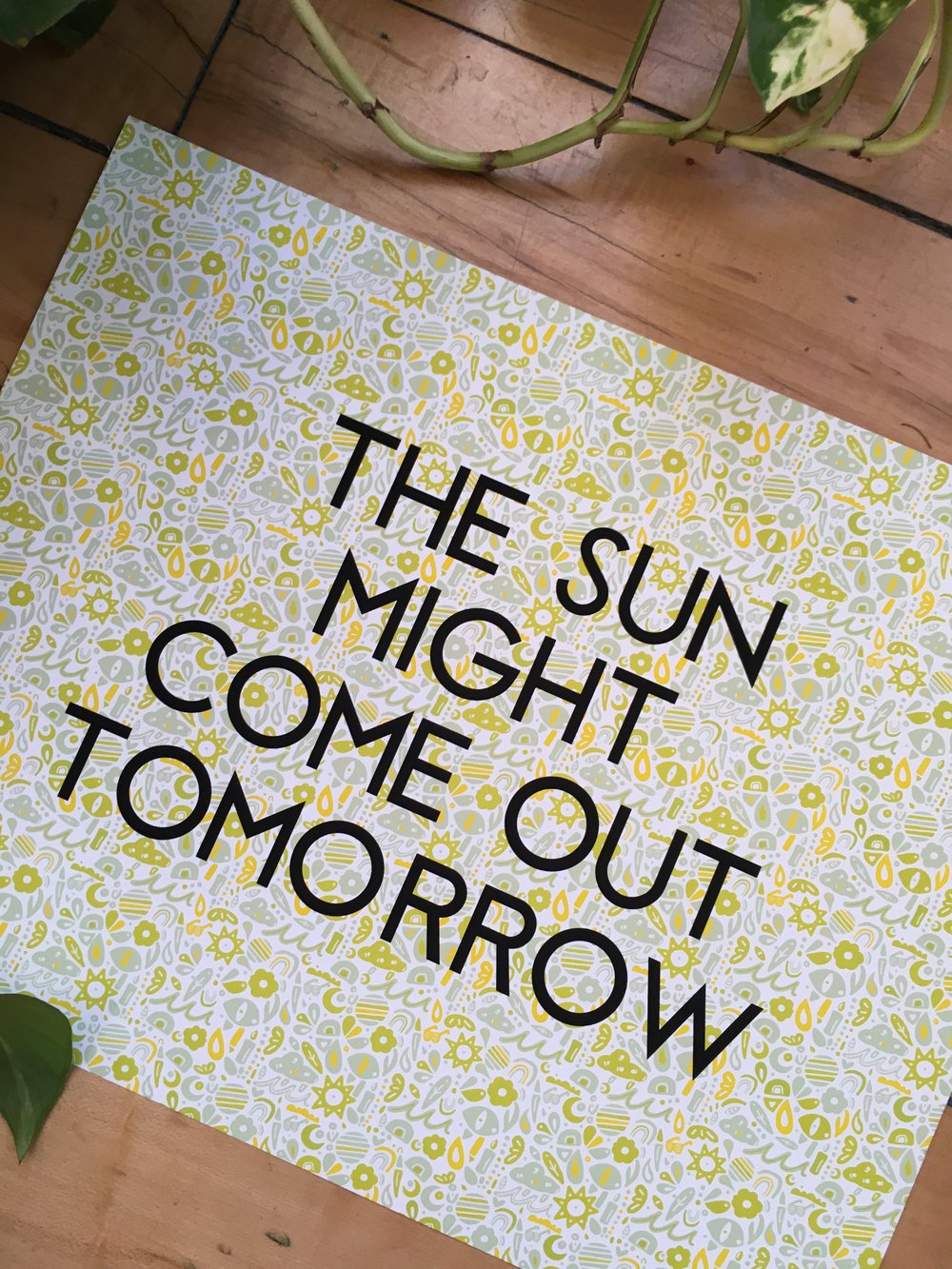 When I was wee, I knew all the words to the musical Annie, and The Sun'll Come Out Tomorrow was a sweeping declaration of optimism. It still is. But you know, it's not totally guaranteed. There's always a chance, though, so keep your chin up if you can, and see what tomorrow holds.
This is an 11 x 14 borderless print on epson ultra premium presentation paper in matte finish.
It will come to you in a plastic sleeve and safely packed flat in a rigid cardboard mailer:)