Saint Nicks Banner- Small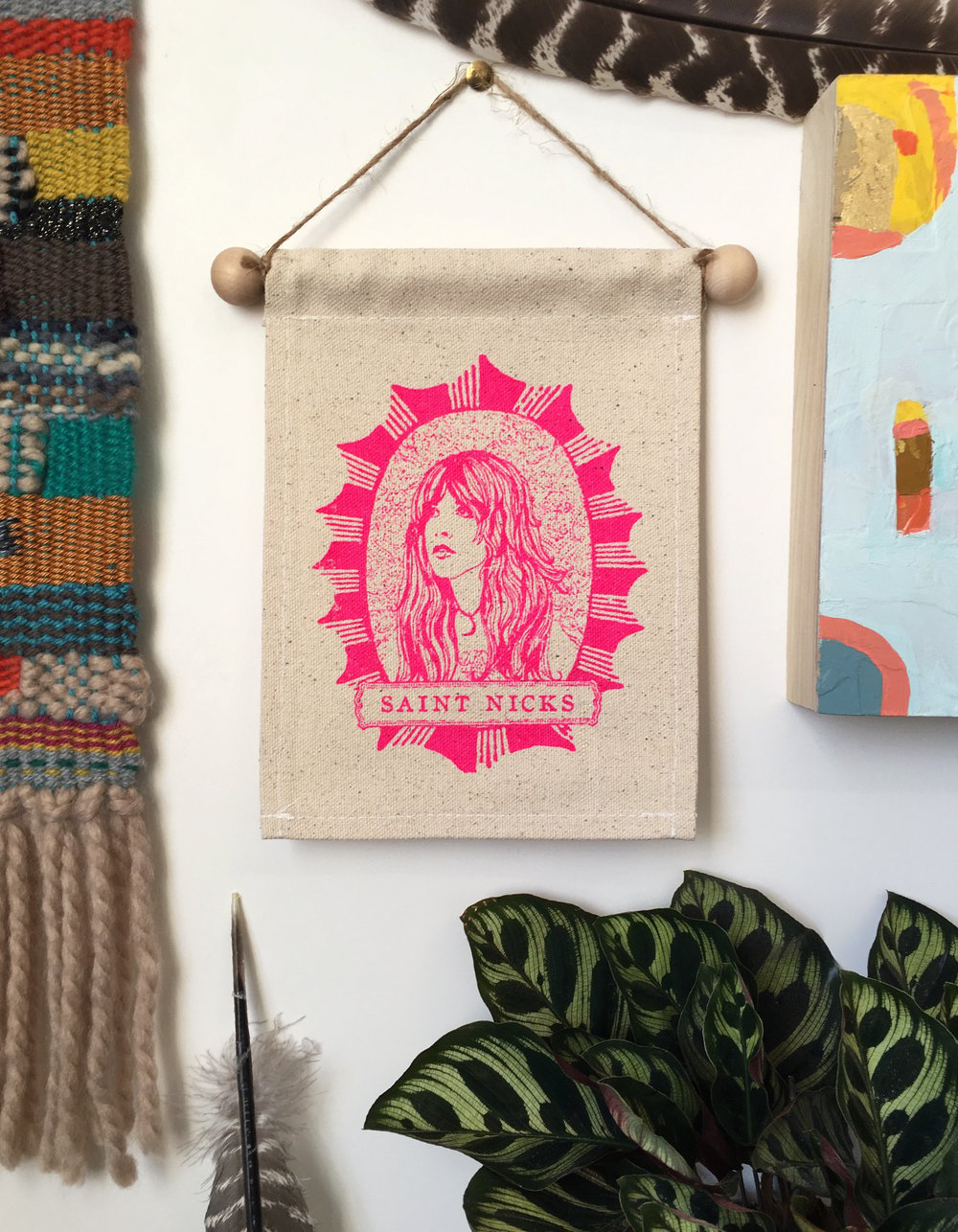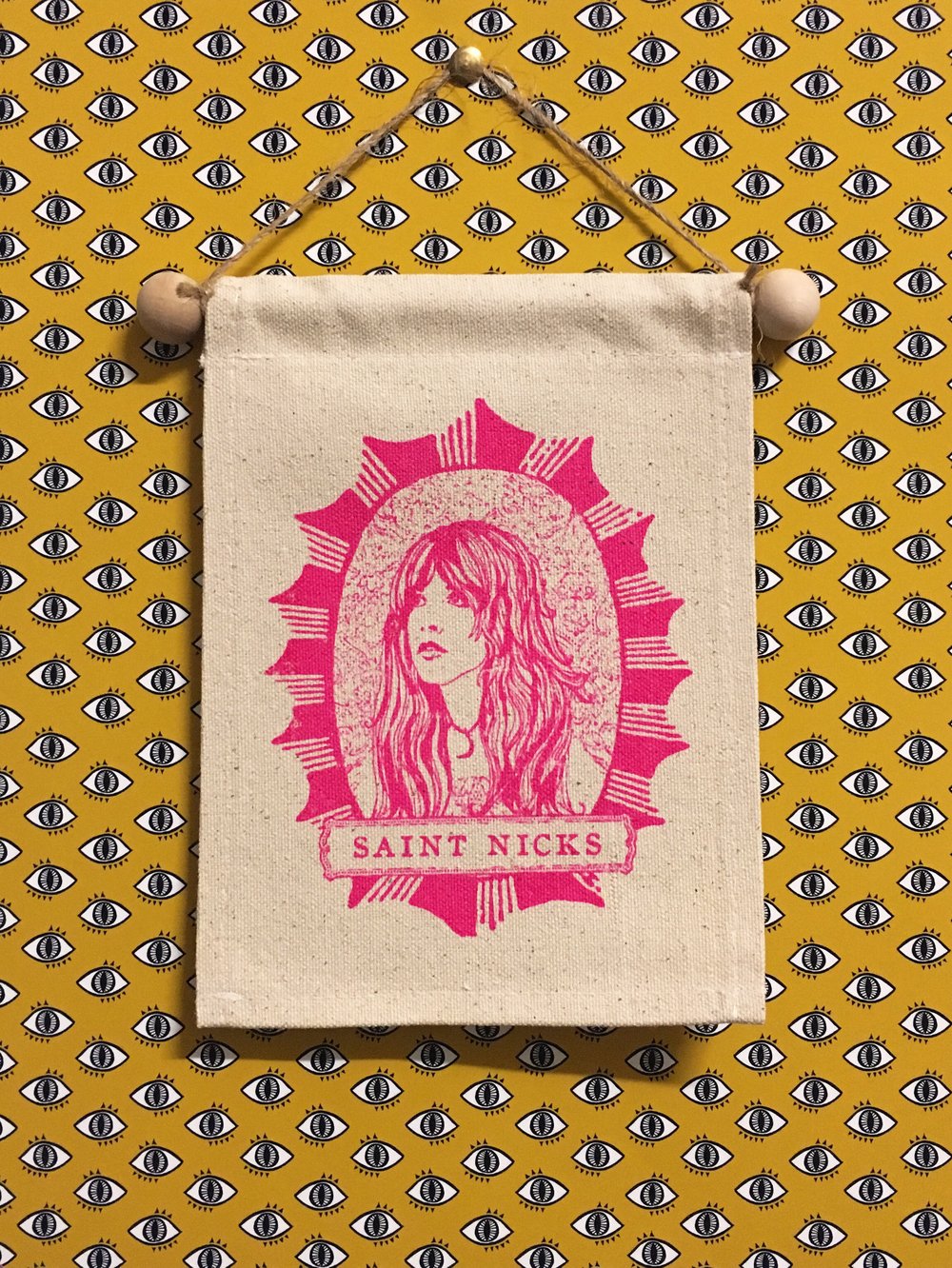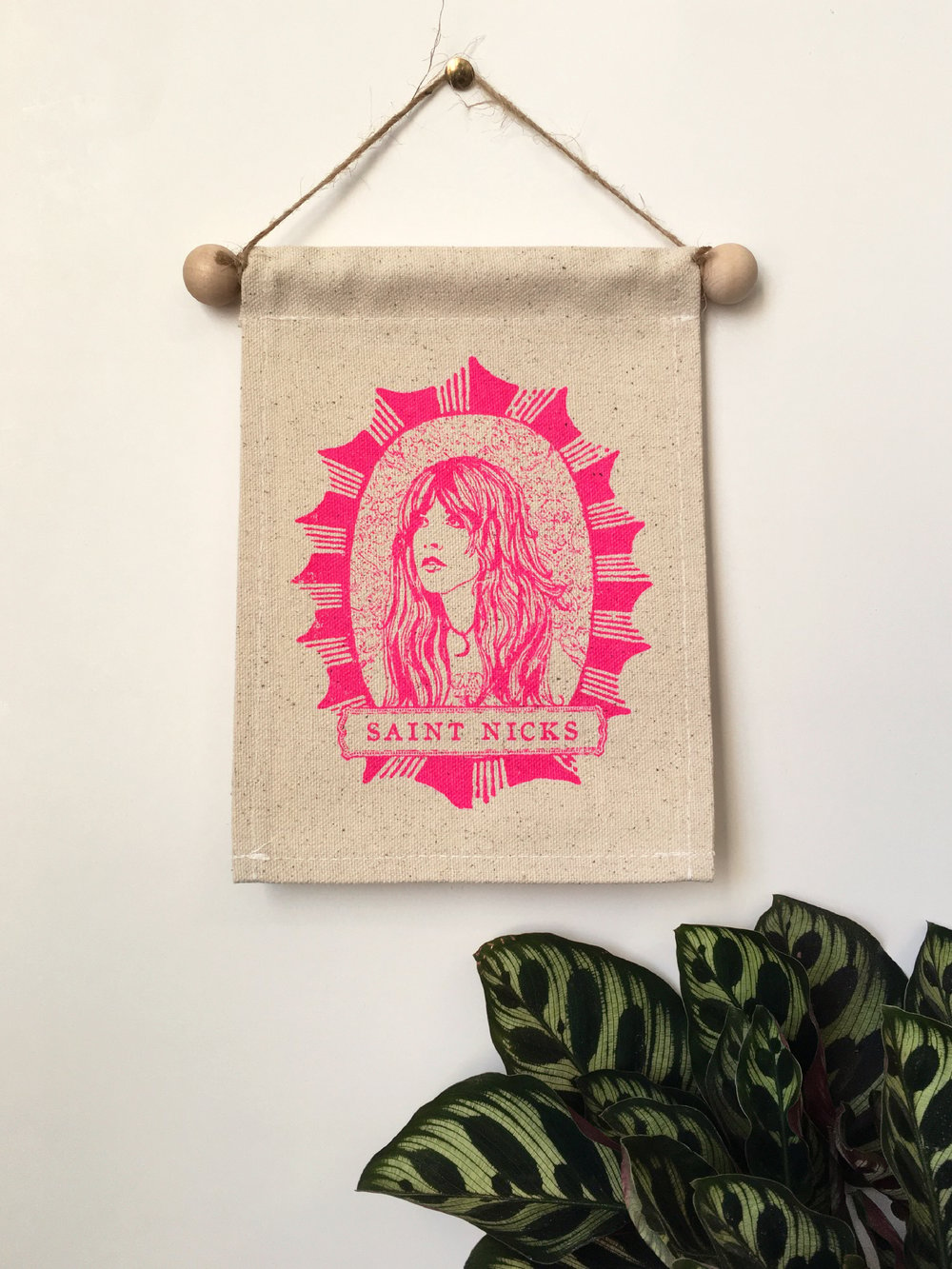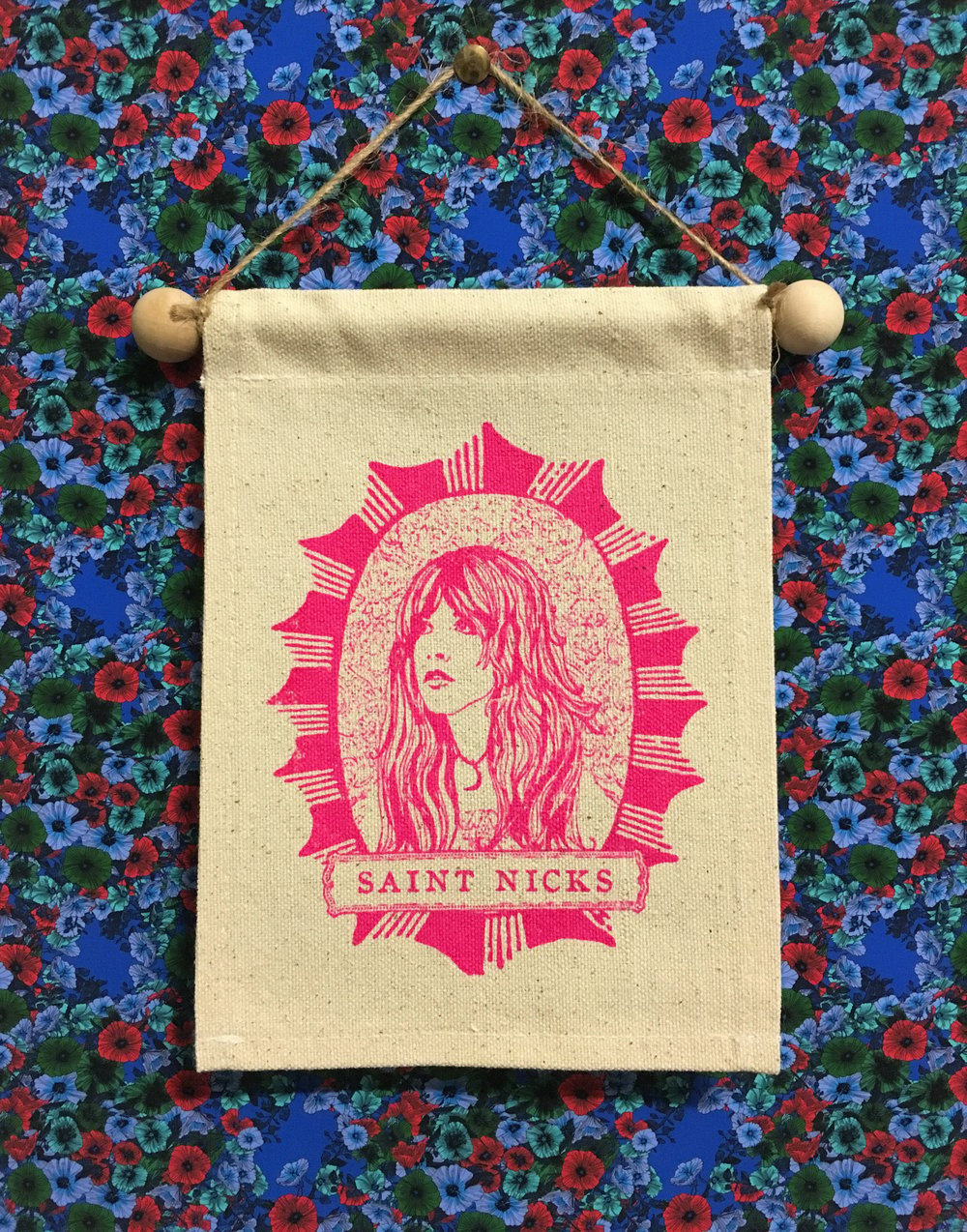 The Gold Dust Woman = Good Ol' Saint Nicks. Witch up your decor with your favorite gypsy, Stevie Nicks!
#punqueen
This is a banner, screen-printed in neon magenta on natural cotton canvas. It measures about 6" wide x 7.5" tall and is fastened to a dowel with jute twine.