Not Your Baby -enamel pin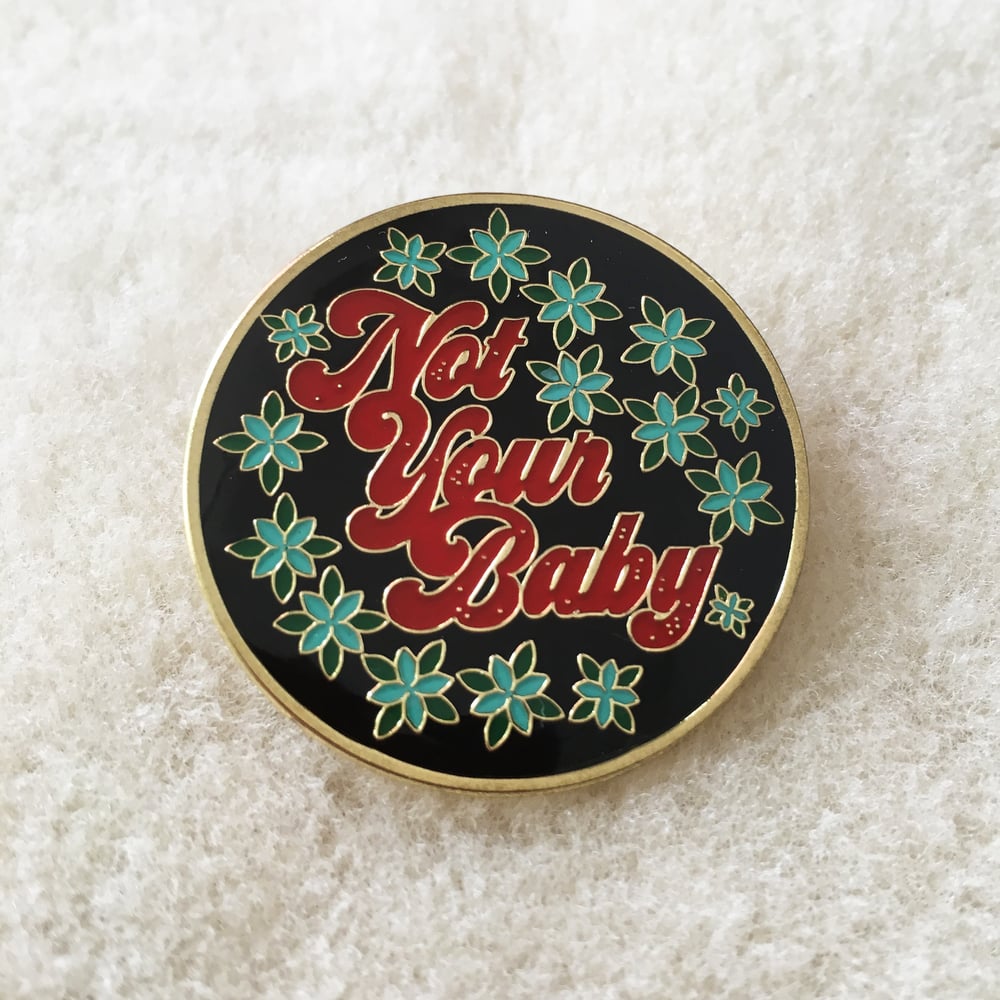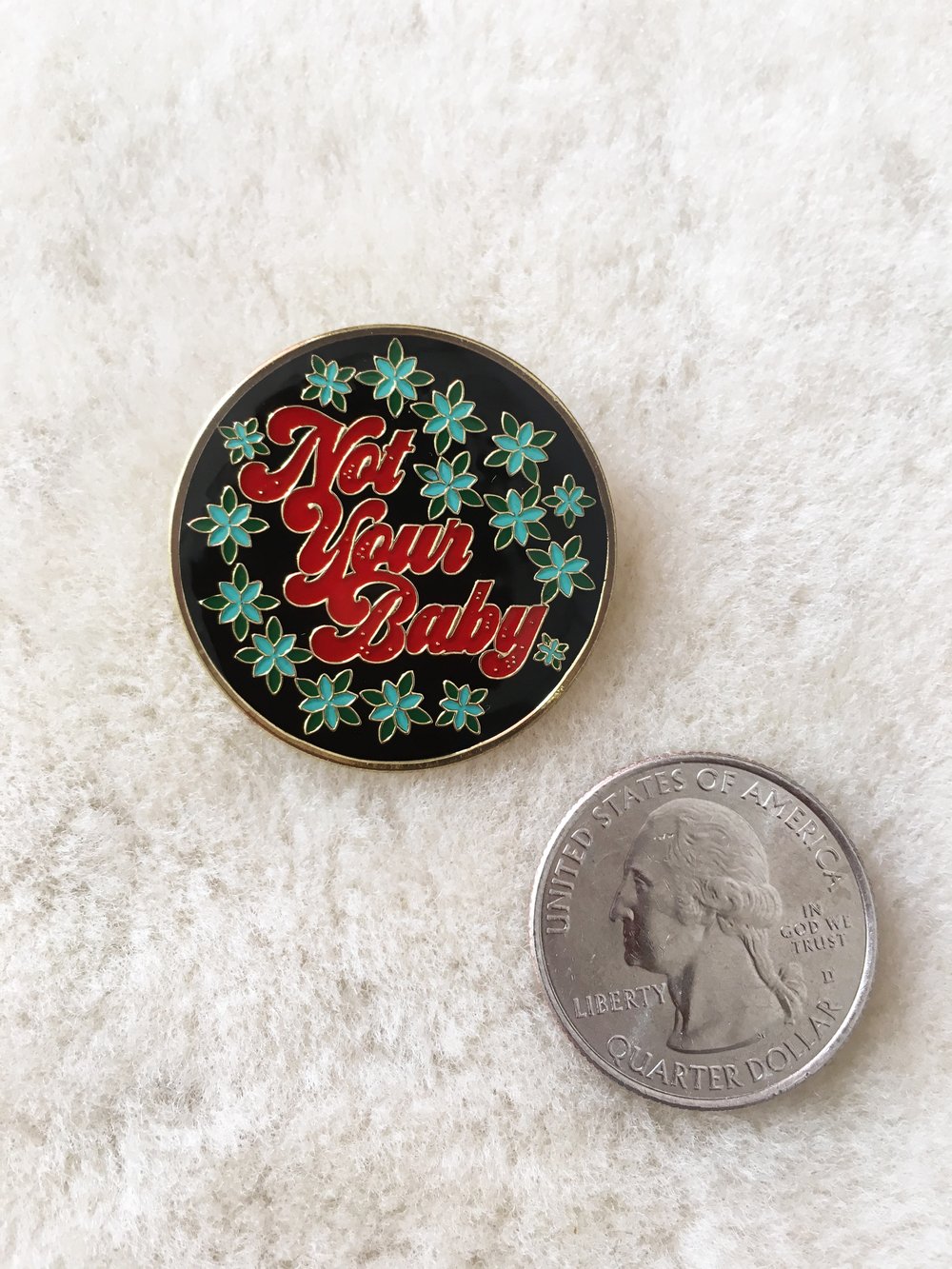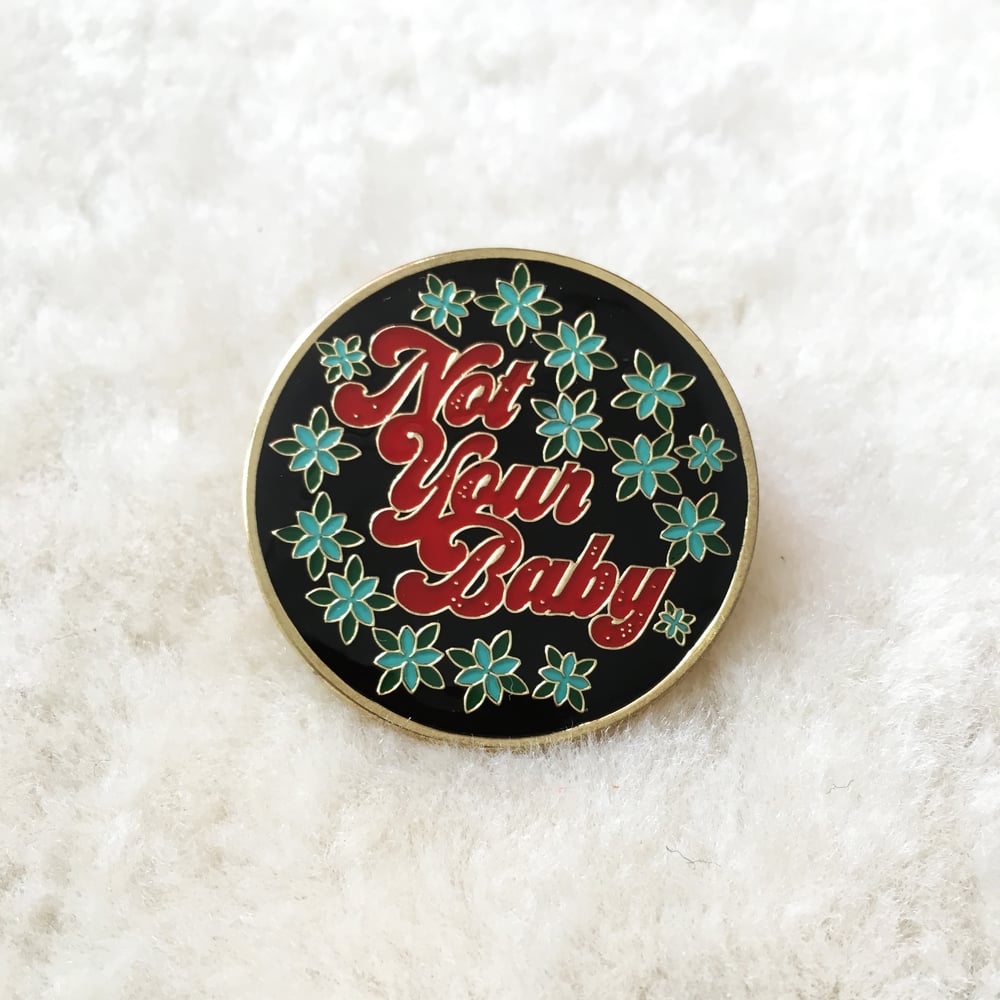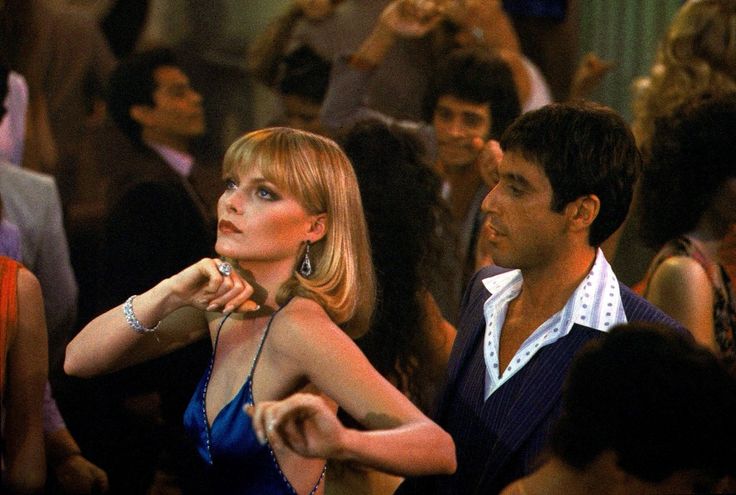 "Don't call me baby, I'm not your baby!" uttered by classy Elvira Hancock in Scarface.
But like, in general just a cool thing to put on a pin. I'm not a baby, are you a baby? It's empowering, I think. And cute!
Soft Enamel Pin, measures 1.25 inches round, and has a rubber pin back thingy.