Friendship Earrings in tan and turquoise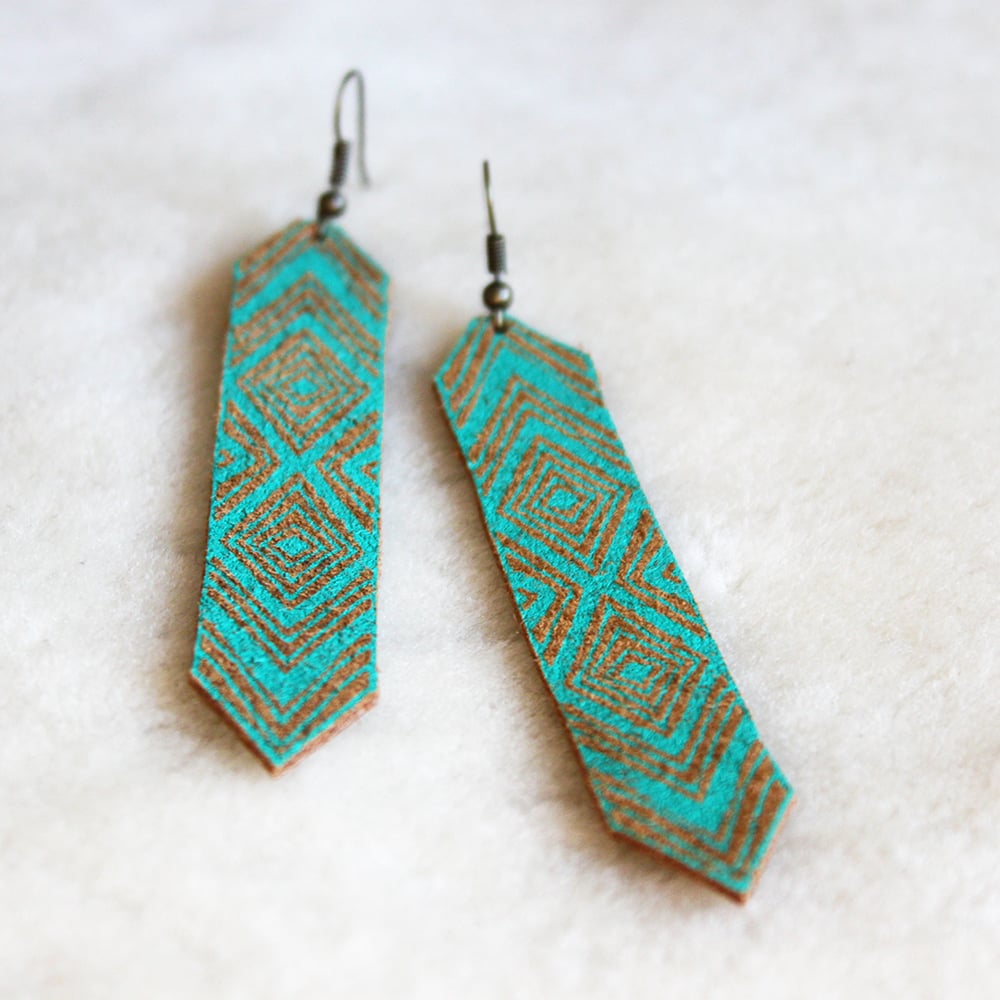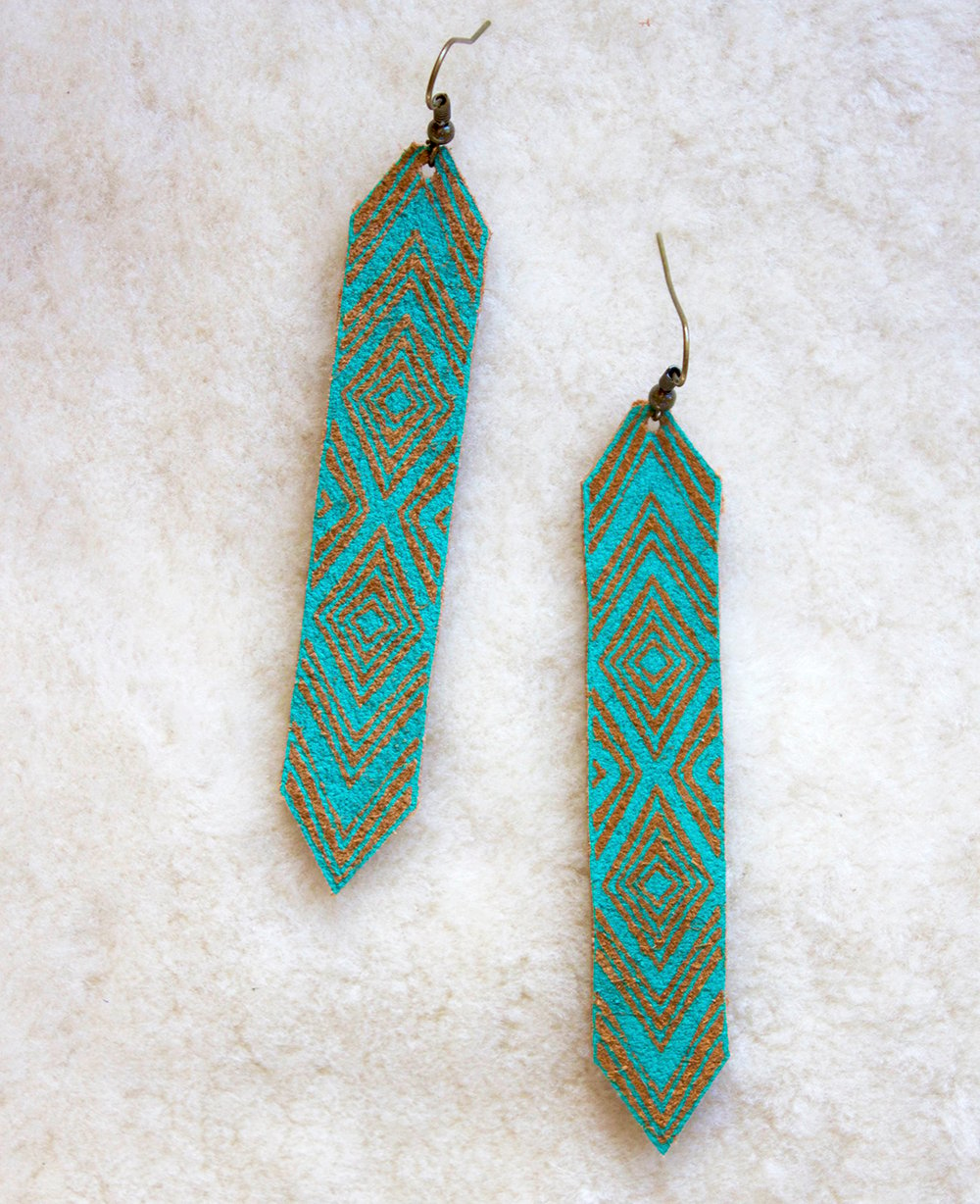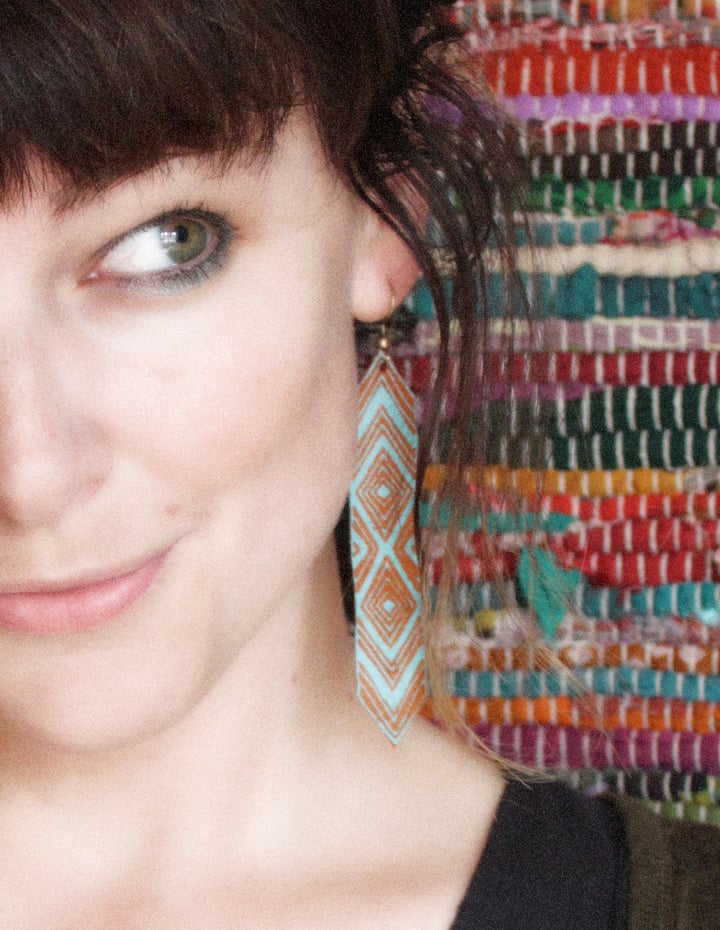 This design is inspired by the friendship bracelets that adorned my arms and ankles by the trillions when I was wee. Just kidding, I probably had two at the most, buddies were tough to score when you spent all your time reading babysitter's club books and eating lik-m-aid on the top bunk.
The best part about being grown up: you can buy your very own friendship earrings! No waiting around to have a pair bestowed upon you!
The leather is a warm, light saddle brown, and the screen-printed design is in poppin' turquoise. they're finished with a brass tone ear wire and come with handy rubber backings. they measure about 3.5 inches long. enjoy!