2024 Desktop Calendar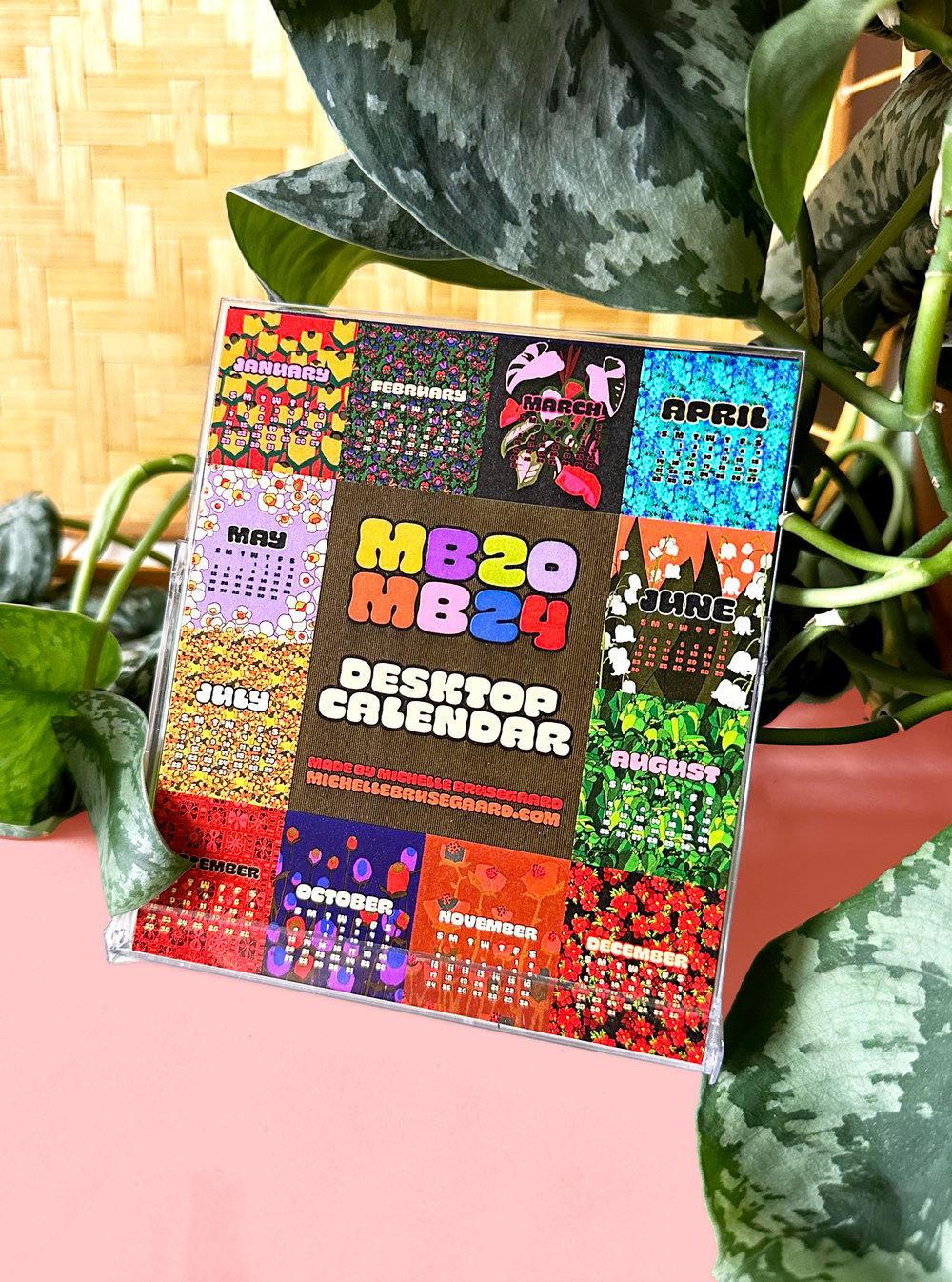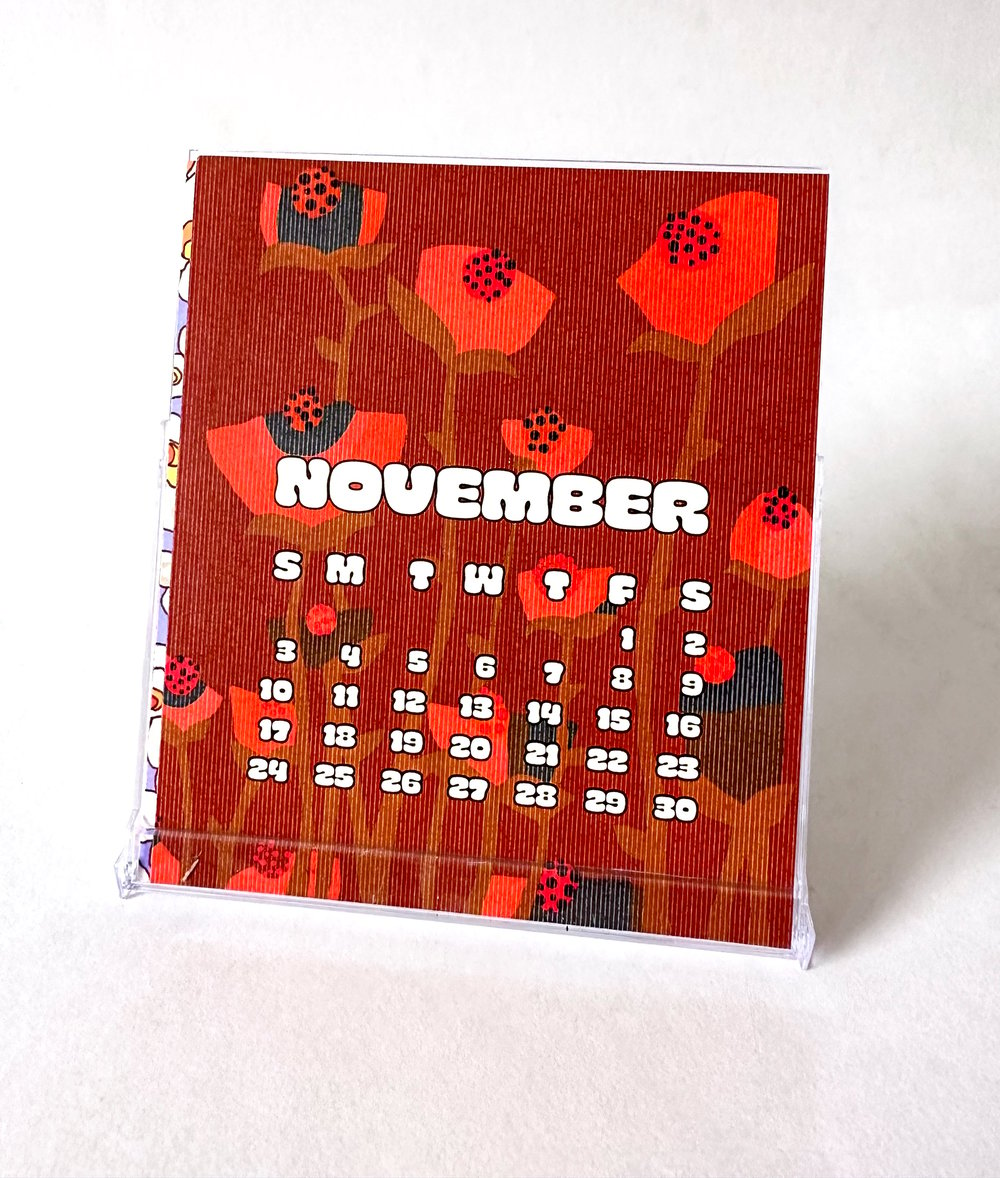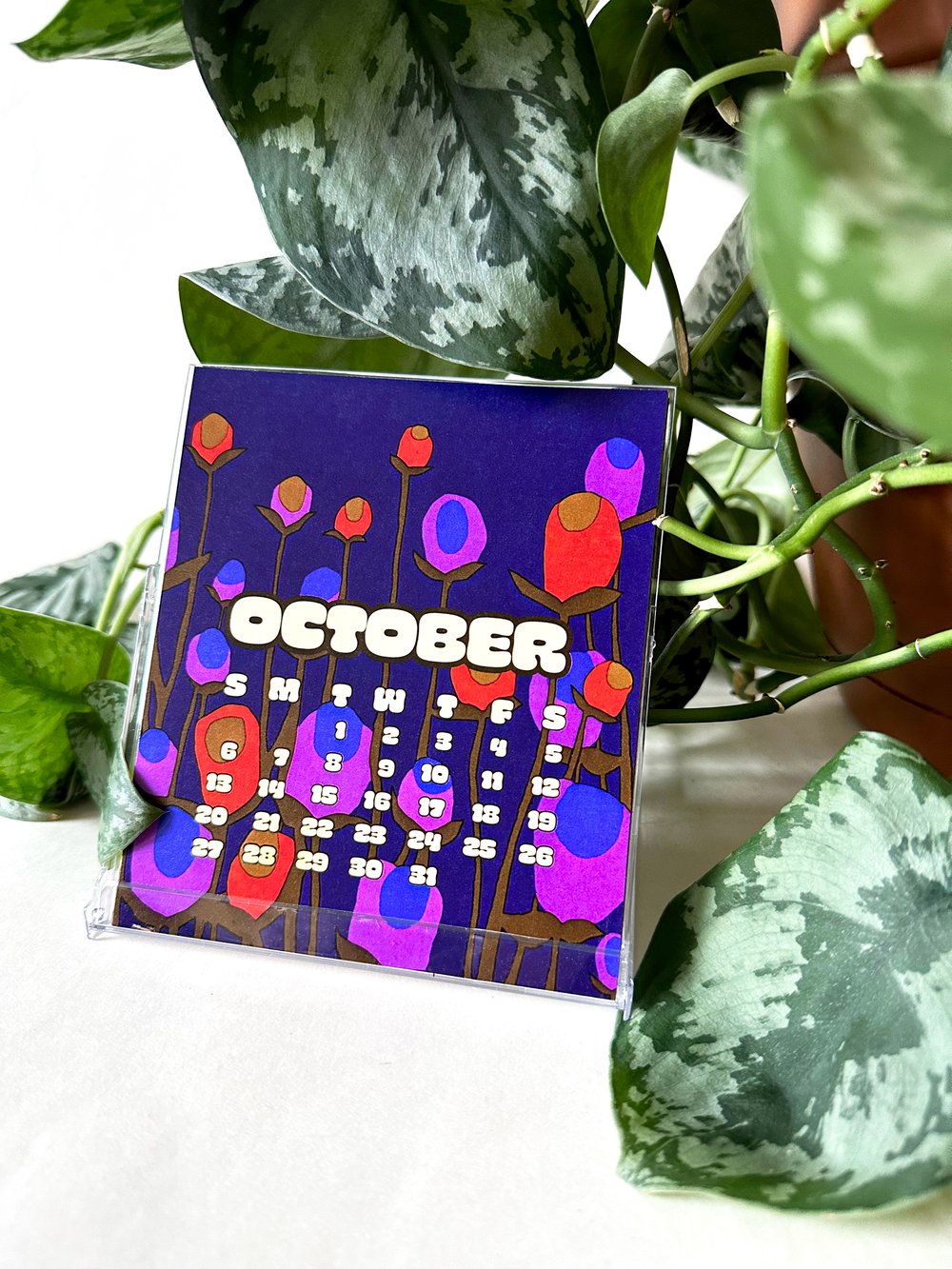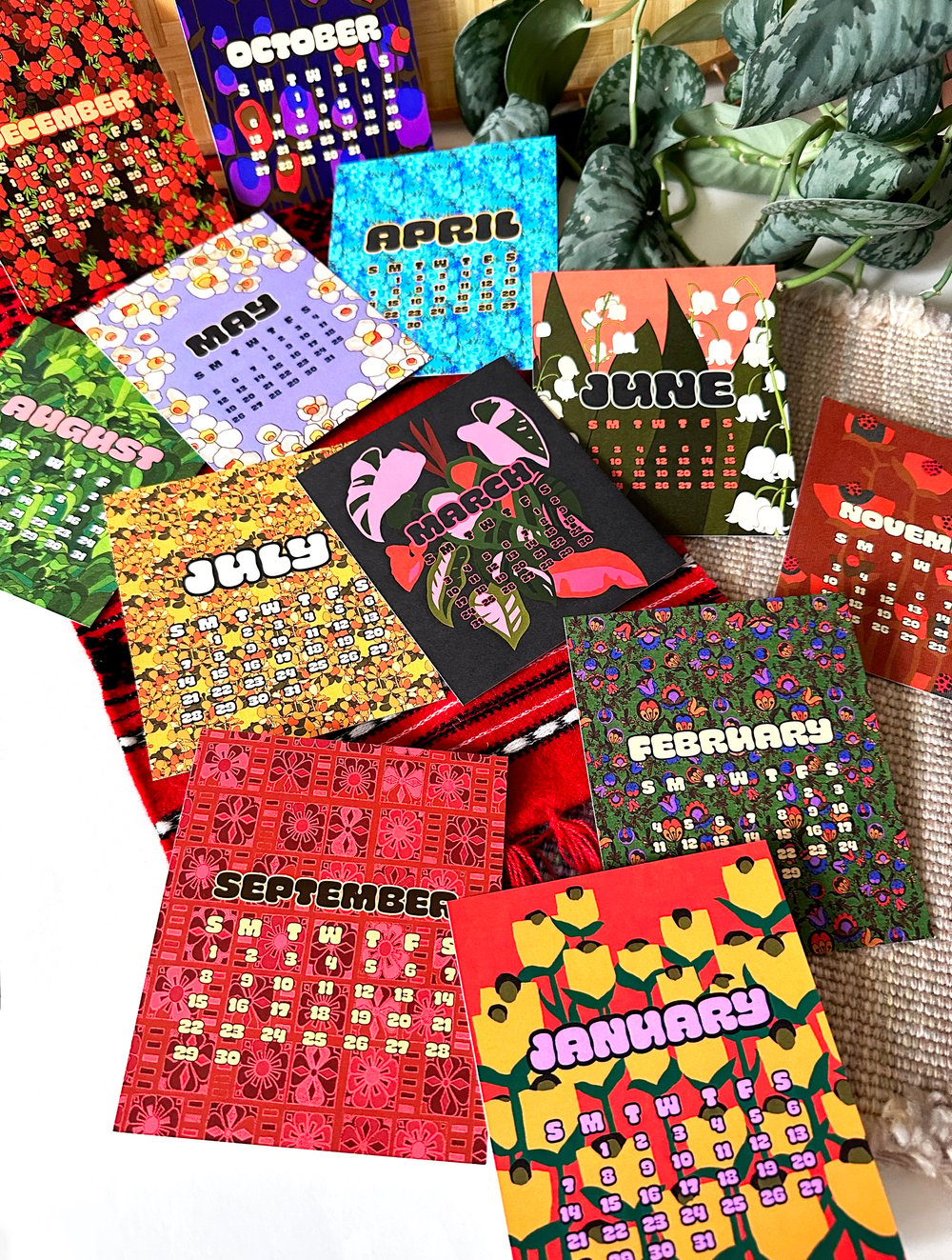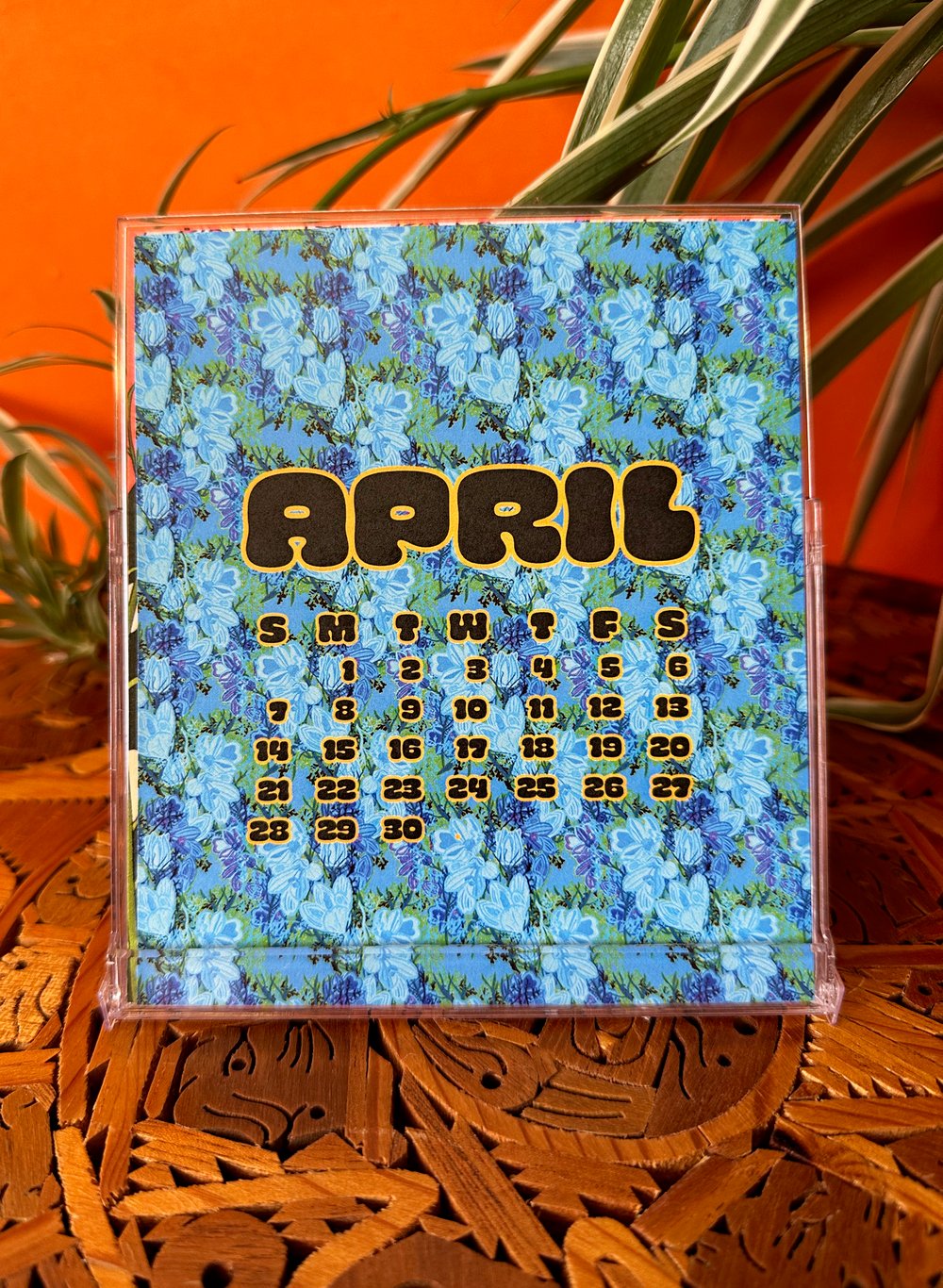 It's a 2024 desktop calendar with a bunch of my original illustrations and patterns! What's a desktop calendar, you might ask? Well, it's a calendar contained in a cd-type case (made specially for this purpose). Each month is a card that fits into the case. The case flips open and becomes a display/easel of sorts. It's genius! And it will make your cube/work from home closet look awesome.
Each month measures about 4.65 x 5.4 inches and is printed on #110 matte index cover paper. If you have ordered this calendar before, be aware it's a new paper! The colors are much more saturated and vibrant, but instead of textured, the paper is smooth.